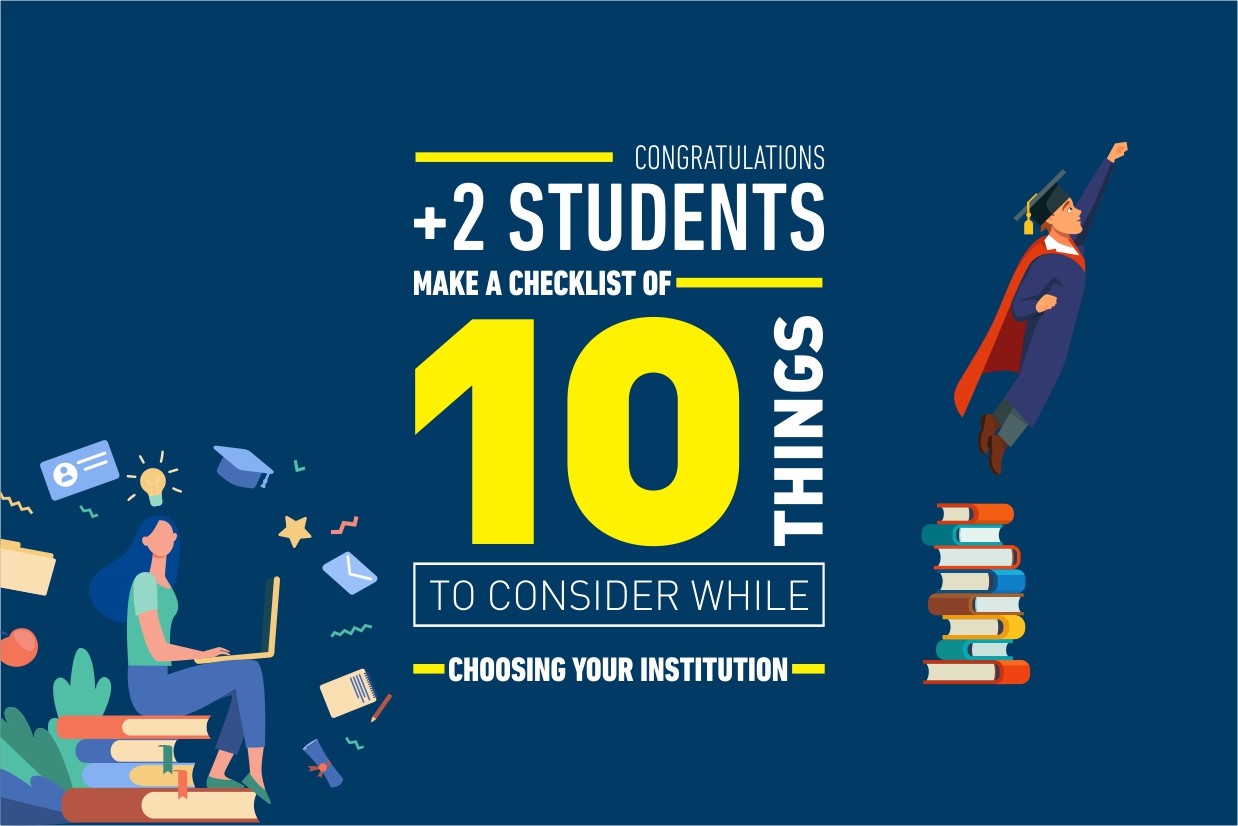 10 Things to Consider While Choosing Your College/ Institution
Choosing an institute for pursuing engineering courses is very important decision. It will decide your career path in life. So, you need to do a little homework before taking such a decision. This blog will talk about some of the things you must consider before choosing your college/ institution.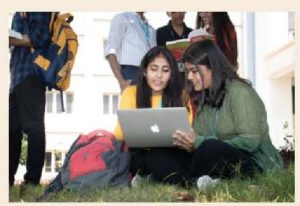 1. Have you checked the National & International Repute of the College/ University?
Reputed institution equips you with all the possible intellectual and practical means to play key roles in the world arena. You will get an extra edge in your career due to the worldwide academic partnership network and alumni community of the Institute.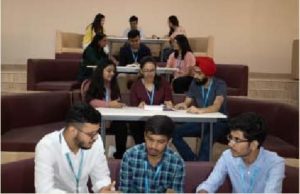 2. Have you checked the available Strong Placement Opportunities?
Placement opportunities provided by the institution helps you get reputed jobs even before the completion of your academic course. Pandemic COVID-19 has posed new challenges and job opportunities have become very less, ensuring secure job opportunities is very critical.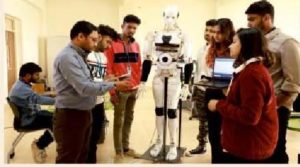 3. Have you checked the quality and strength of its Faculties?
The quality of an educational institution depends on the quality of the teaching faculty that determines the quality of education imparted by the institution. A right teacher can ignite the innovation and progressive learning within you to gain an edge over others.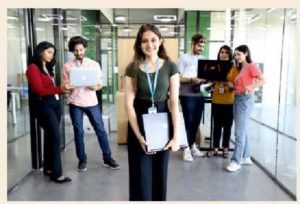 4. Have you checked the available opportunities at the Institute of studying abroad?
International exchange programmes offer a wider variety of courses including research and skill-based training options. This helps expand your horizons, make you more employable, globally aware, and adaptable and gives an opportunity to build a global network.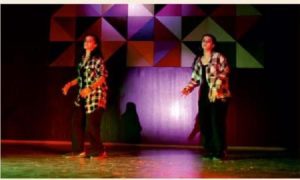 5. Have you checked the Campus Life & Hostel Life at the College/ University?
Your personality is shaped by your experiences of life and the institutions should be capable of providing you a healthy and safe environment where you can get a good lifestyle and social interactions.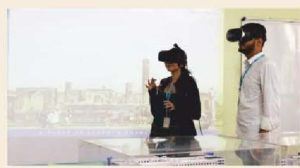 6. Have you checked the availability of Future Ready and Job Oriented Programmes?
Future Ready Programmes provide an opportunity to learn the in-demand technology skills and make you a highly skilled individual who can understand and accommodate the demands of an increasingly connected, informed and fast-moving world.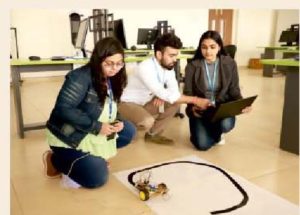 7. Have you checked whether it is having a Competitive Environment or not?
Competitive contexts among peers offer unique learning and growth opportunities. Vibrant student community makes the learning transformative.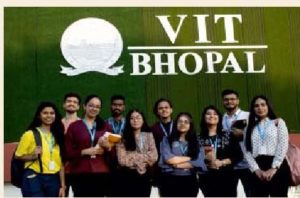 8. Have you checked the Multicultural Environment?
Diverse student communities in terms of ethnicity, gender, religious, social belonging gives an opportunity to understand others' beliefs, attitudes and behaviours which helps you develop your interpersonal and social skills and overcome cultural barriers.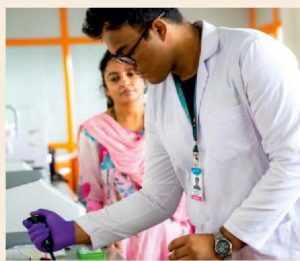 9. Have you checked the availability of State-of-the art teaching facilities?
The purpose-built, state-of-the-art teaching facilities, on par with the international standards, at any institution create the optimal study and learning environment for students ensuring their holistic development.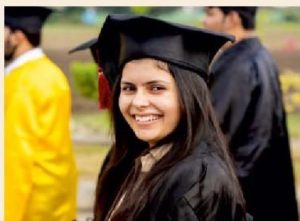 10. Where do you want to see yourself after completing the education?
Only well-established institutions offering the best education facilities can fulfill your sky-high dreams.

Get the VIT Bhopal Edge
VIT Bhopal, Following the legacy of Vellore Institute of Technology (Institution of Eminence, declared by Govt. of India), is a premier institution of central India educating for global competencies.
VIT Bhopal during placement of its first and second batch of B.Tech professionals has retained the glory of VIT placements with job offers in major corporate giants like Microsoft, Amazon, JP Morgan Chase & Co., Intel, HP, IBM, and Philips etc. VIT Bhopal stands Firm on its commitment of "One Student, One Job" which is being reflected in its placement records.
Placements at VIT Bhopal were unstoppable even during the COVID-19 pandemic when job opportunities were less, worldwide.
100% doctoral faculties, at VIT Bhopal, having several expertise viz. ACP Speaker, NASSCOM certified Trainer, Ethical Hacker, distinguished Scientists and Researchers, in their respective areas ensures overall development of our students.
VIT Bhopal offers opportunities to study abroad through its International Transfer Programme (ITP) and Semester Abroad Programme (SAP) where student can opt for completing the degree from a reputed International University based on credits earned during the first 2 years of their bachelor degree and can pursue a semester in any of the reputed International University abroad and the credits earned can be transferred, respectively.
A safe and pleasant environment to live and learn amidst 250 acres of lush greens with separate hostel facilities for boys and girls having a dining hall and well-equipped kitchens that meet global hygiene standards and serve a variety of Indian and global cuisines.
More than 50 technical and recreational student clubs with enriched cross-cultural interactions and a commitment to diversity and inclusion makes student life at VIT Bhopal exciting and lovable.
VIT Bhopal offers Future Ready Programs with an insight of preparing a highly motivated and skilled generation of technocrats.
Intellectually vibrant & academically rich student community at VIT Bhopal is our strength that retails our leading edge. Meritorious profiles of our students create a well-structured, consciously designed competitive environment that Fosters collaboration and teamwork.
It's not only about academics; We care for holistic growth of our students.
Students from 26 different states and 6 union territories of the country participate in festivities, represent the cosmopolitan culture of the VIT Bhopal campus, and make the environment welcoming for everyone.
VIT Bhopal provides student-centric learning environment, technology-enabled peer learning through Futuristic Curriculum and interactive strategies of CALTech [Collaborative and Active Learning through Technology]
VIT Bhopal is committed to help you in living your dream. Our alumni are placed at top corporate giants like Microsoft, Amazon, Walmart, VISA, JP Morgan & Chase Co., you also can dream of a place for yourself and achieve it.

PROGRAMMES OFFERED:
B. Tech. Aerospace | Bioengineering | CSE | CSE – Spec in Artificial Intelligence & Machine Learning | CSE – Spec in Cloud Computing & Automation | CSE – Spec in Cyber Security & Digital Forensics | CSE – Spec in E-Commerce Technology | CSE – Spec in Education Technology | CSE – Spec in Gaming Technology | CSE – Spec in Health Informatics | ECE | ECE – Spec in Artificial Intelligence & Cybernetics | MECH | MECH – Spec in Artificial Intelligence & Robotics
B.Arch | Int. PG Programmes : M. Tech. Artificial Intelligence | CSE – Spec in Computational and Data Science | CSE – Spec in Cyber Security | M.Sc. Biotechnology
PG Programmes: M. Tech. Artificial Intelligence and Data Science | CSE – Spec in Cyber Security & Digital Forensics | VLSI Design | Master of Business Administration (MBA) | Master of Computer Applications (MCA)
Ph.D Programmes: Engineering | Sciences | Business Studies | Humanities
Other UG Programmes: BBA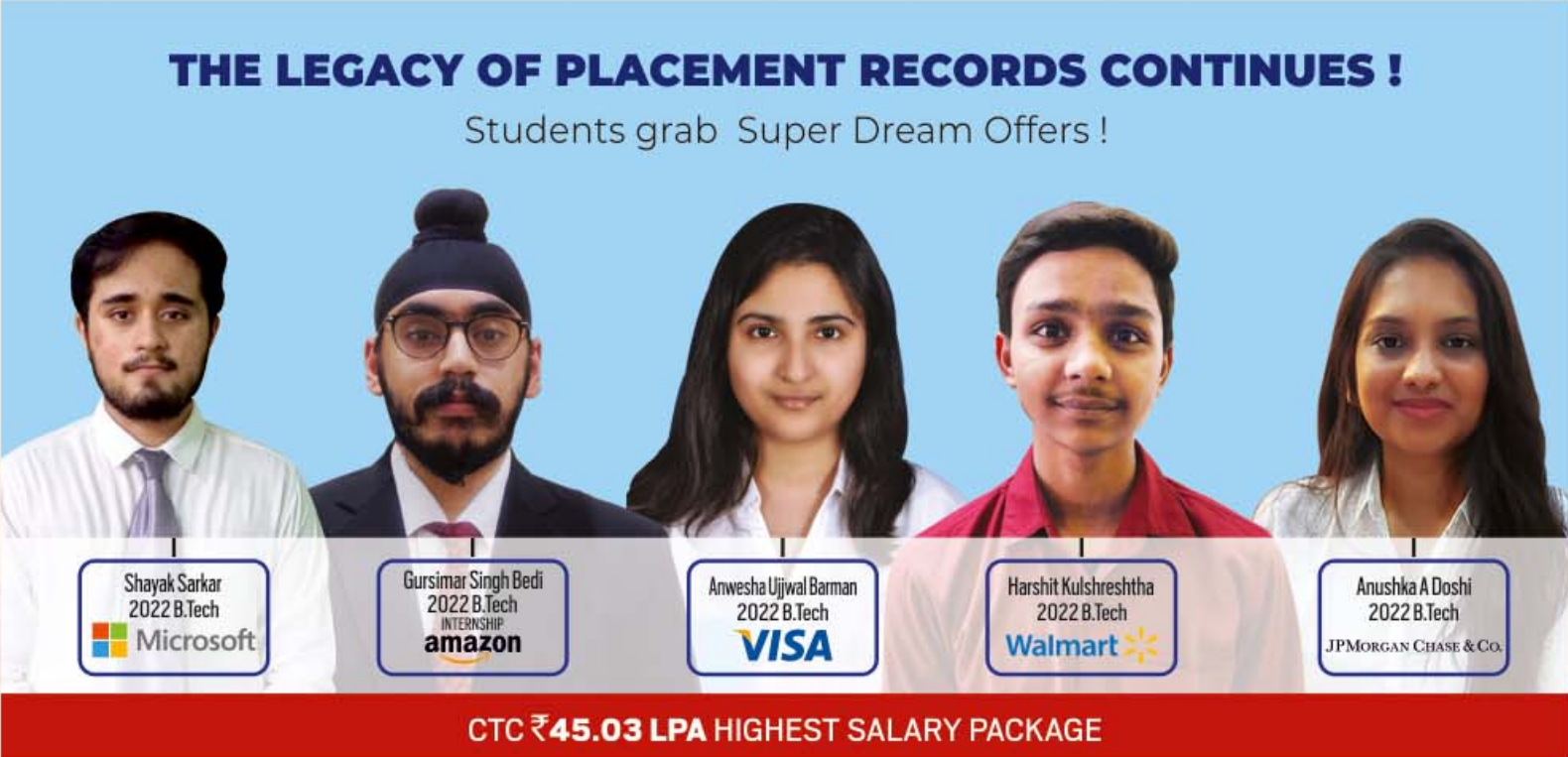 ---