Stars-Support the Advancement of Rural Students
"A Child should never be deprived of quality education because of they are residing in Rural Areas. This forceful thought in the mind of Hon'ble Chancellor VIT University became the seed that gave birth to the innovative "STARS" scheme". This scheme was launched at VIT University Vellore at very first time in 2008 and from that year only all campuses of VIT are carrying that legacy. VIT Bhopal University has also started STARS scheme in Madhya Pradesh as well from the academic year 2019-2020 in order to cater the topper students from rural areas, who have completed their 12th from government schools. 
The STARS scheme was officially launched in Madhya Pradesh by Dr. G. Vishwanathan Hon'ble Chancellor VIT University on May 20th, 2019 . VIT Bhopal Campus is located at Bhopal Indore Highway in Madhya Pradesh: Ms. Kadambari Vishwanathan, Assistant Vice President of VIT Bhopal University has taken decision of initiating the STARS scheme to all 52 Districts of Madhya Pradesh after reviewing the local constraint and level of inadequacy of quality higher education in the state. Under this Scheme One bright Boy and One bright Girl, who topped their District in Higher Secondary Examination from Government School, were offered free higher Education at VIT Bhopal campus in any of the state of art courses/programs at university. like Cyber Security, Artificial Intelligence, Aerospace Engineering, Machine Learning, Bio Engineering, Computer Science besides conventional engineering courses like Mechanical, Electrical & electronics, Electronics & Communication as well as BBA. This year also total 44 students who are district toppers have been admitted under the STARS scheme at VIT Bhopal University.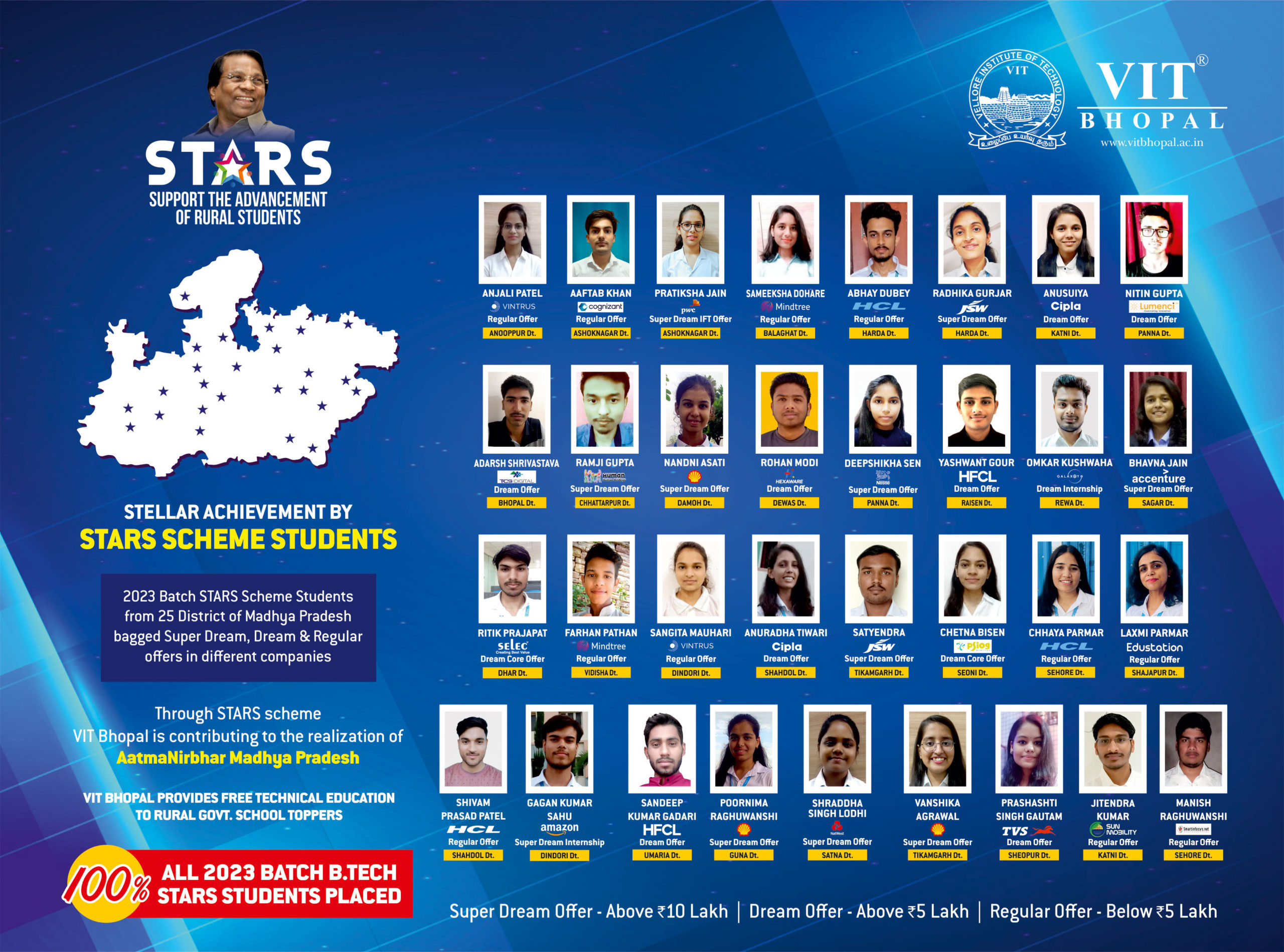 Students who have taken Maths, Physics and Chemistry subjects alone are eligible under this scheme.

This opportunity will be limited to one student in a family.

One bright girl and one bright boy student from all the 52 districts of MP.

Who are district level toppers and have completed their, 10th & 12th class from the government school of MP.
List of companies STARS placed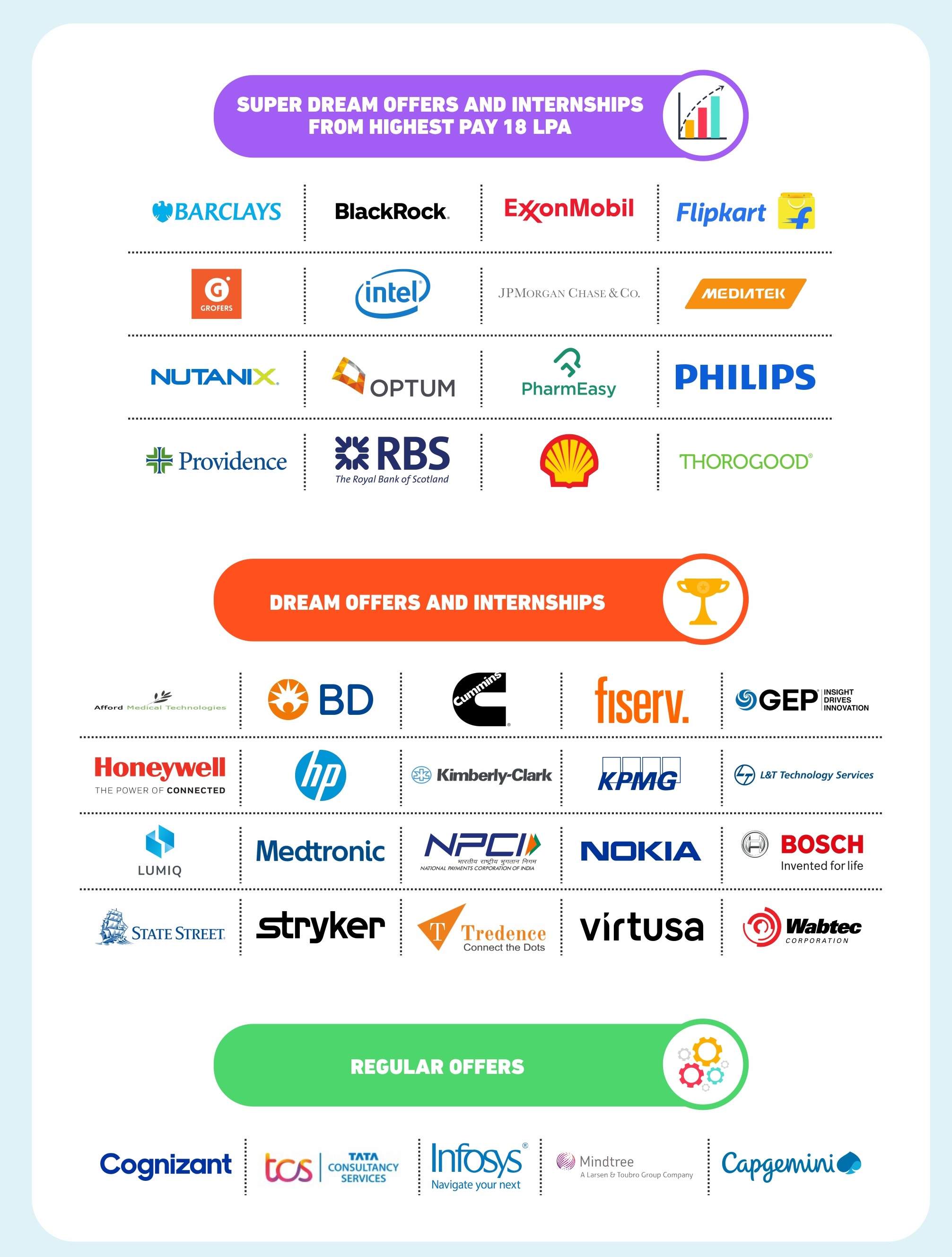 Dr. Abhay Vidyarthi
Senior Assistant Professor,
VIT Bhopal University,
Bhopal-Indore Highway,
Kothrikalan, Sehore.
Madhya Pradesh – 466114.
Phone: +91 75 6025 4500 / 501 / 502