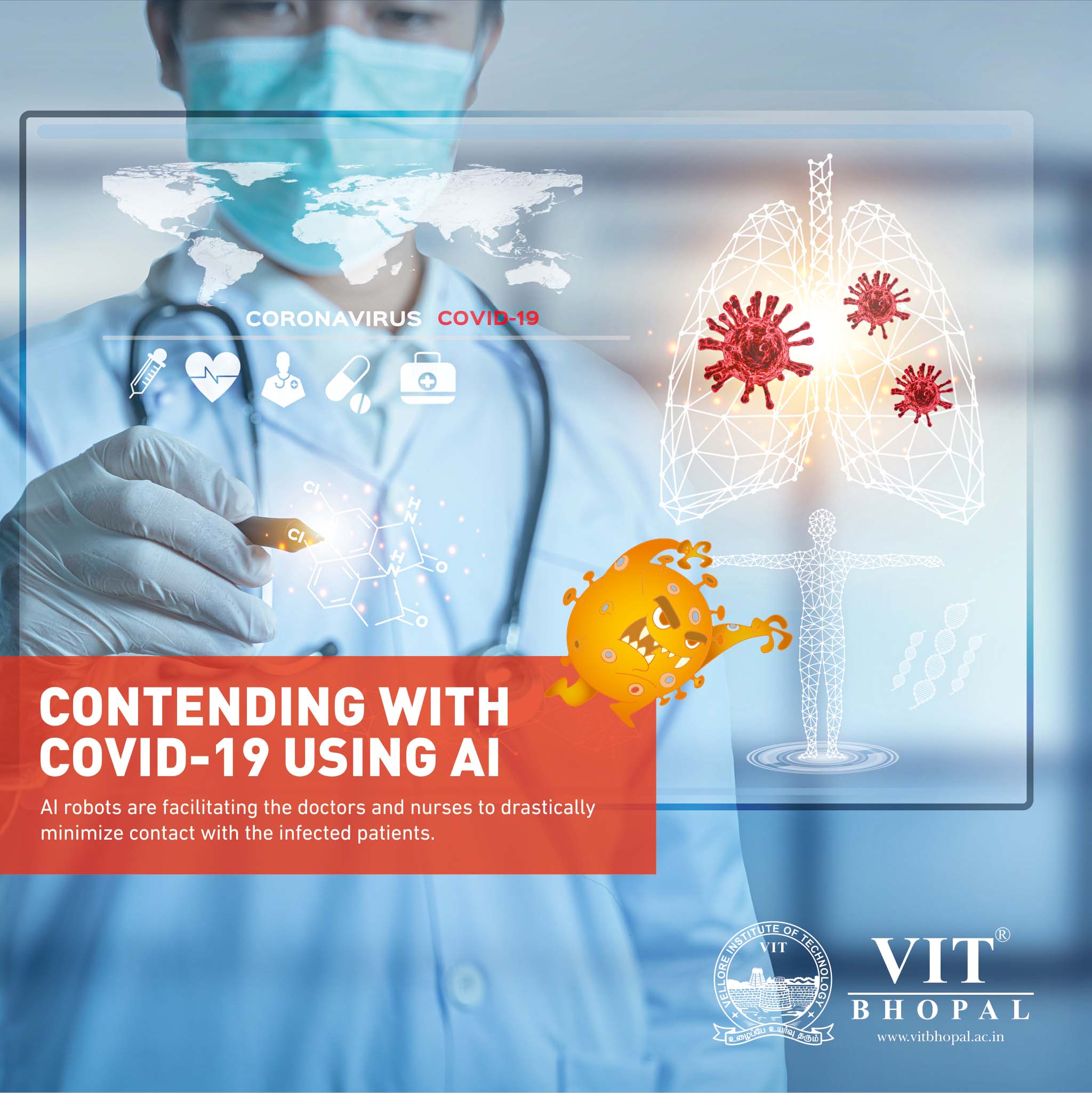 Contending with COVID-19 Using AI
Contending with COVID-19 Using AI
The infamous global pandemic, Corona Virus, more accurately COVID-19 has brought humanity to an abrupt standstill. It is proving to be one of the toughest times for humanity. All the sectors are facing shortage of resources and are in a state of constant struggle. Society as a whole seems to be falling apart in various countries.
In these tough times, researchers are relying on Artificial Intelligence (AI) to fight against the pandemic. AI is playing a major role in the health sector. COVID-19 spreads through contact; AI robots are facilitating the doctors and nurses to drastically minimize contact with the infected patients. AI also plays a major role in predicting the spread of this disease and helps employ preventive measures to curb its spread and flatten the curve.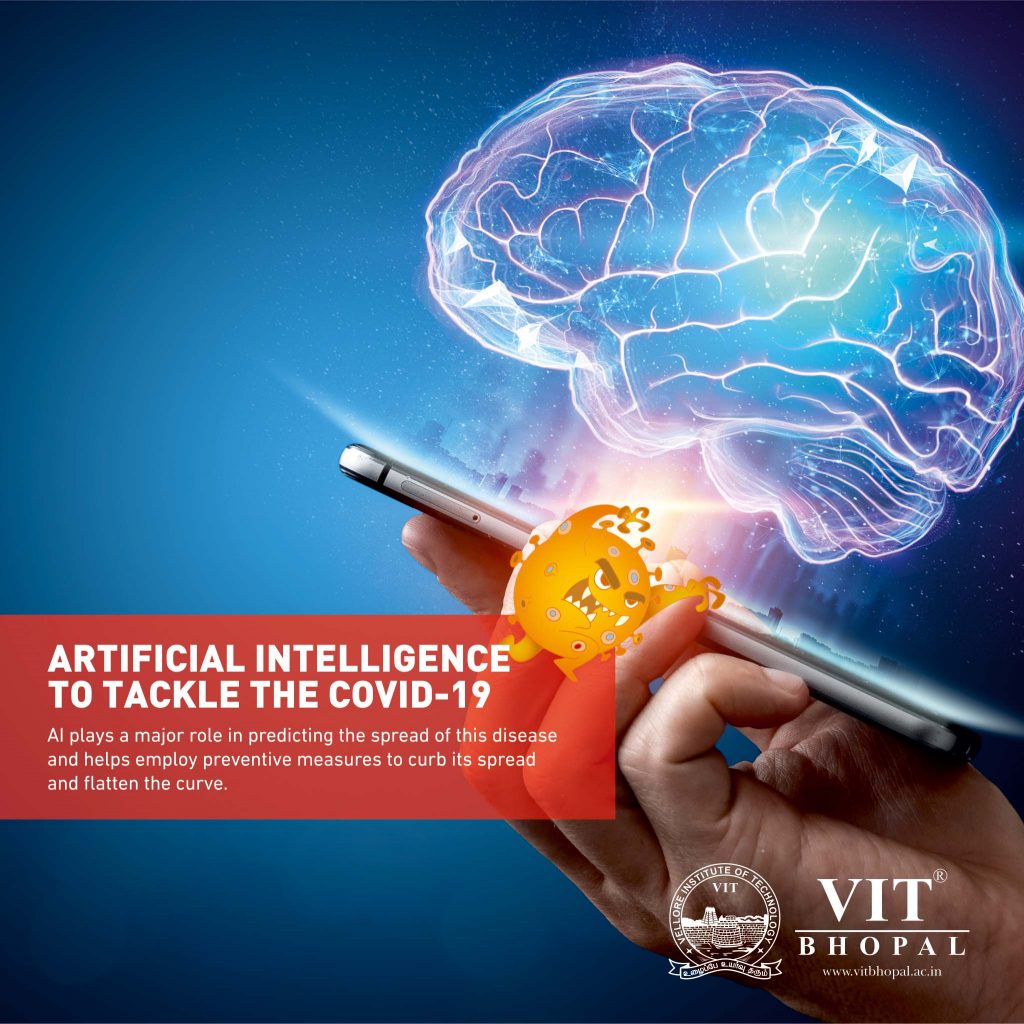 Countries around the globe are using AI to eradicate this deadly virus from its roots. Chat-bots are one of the most used applications which help people understand the disease better from reliable sources and stop the spread of misinformation, helping them stay safe and well informed. Drones with AI algorithms are being used to help the authorities manage crowd control and provide help to otherwise inaccessible areas.
VIT Bhopal offers B.Tech and M.Tech courses with specialization in AI under the School of Computing Science and Engineering. The course provides exposure to wide applications of AI in various sectors and gain practical expertise to tackle situations, like the current pandemic using technology.  The programme equips the student with basic foundations in Artificial Intelligence and Machine Learning. It indoctrinates advanced research based skills providing students the ability to tackle real world problems and provide faster and more efficient solutions. We, at VIT Bhopal offer need based industry oriented courses to empower our students to attain excellence in the future trending technology and thus contribute to the society at times of crises.
---