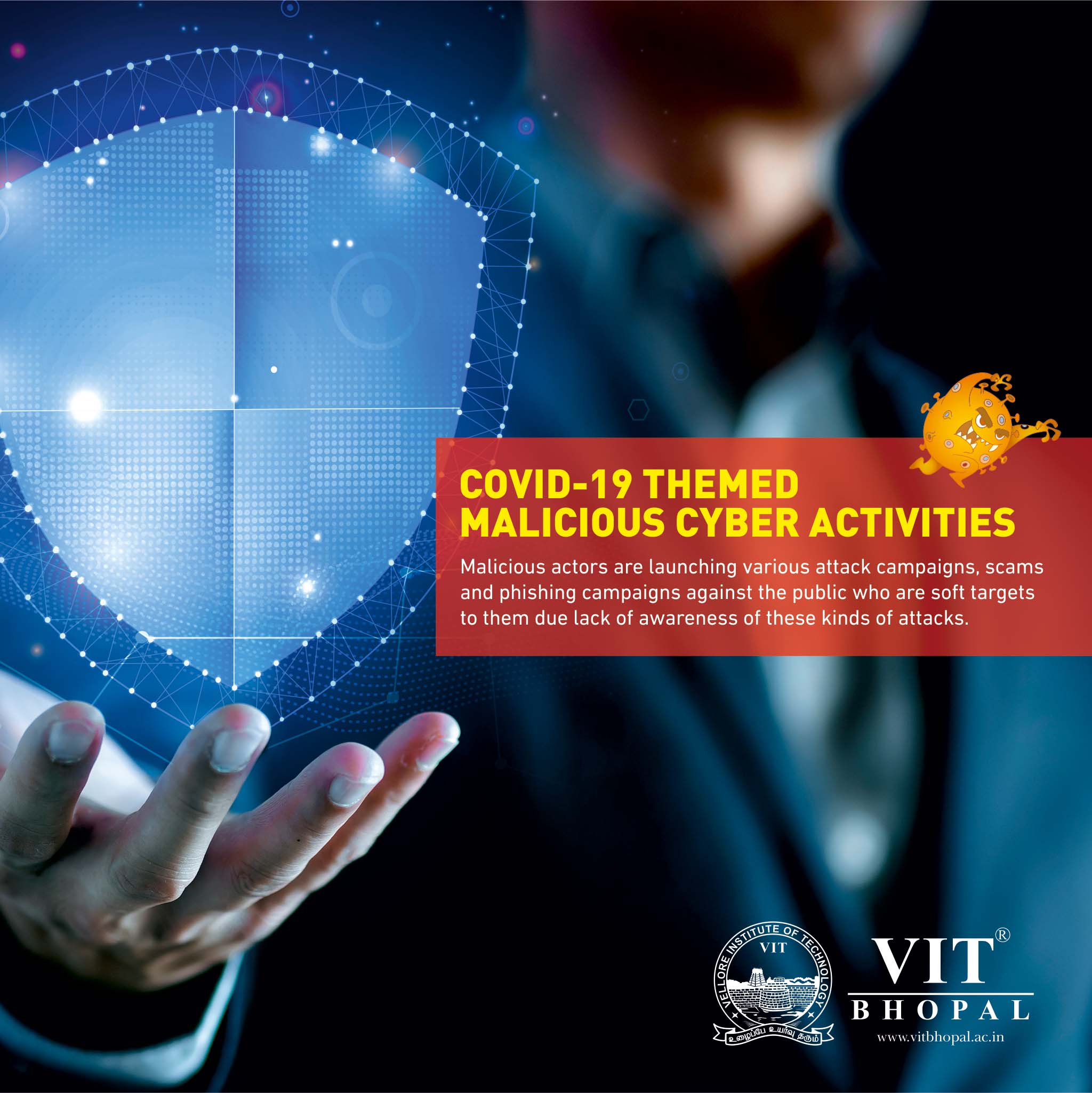 COVID-19 Themed Malicious Cyber Activities
COVID-19 Themed Malicious Cyber Activities
The spread of a dangerous novel coronavirus COVID-19 is on the rise. While the nation is fighting the disease in the real world, cybercriminals have caused havoc in the digital world by targeting the innocent victims in this difficult time. The spread of the novel coronavirus gives cyber-criminals a perfect opportunity for scaring people or scamming them for money or resources. These practices include setting up legitimate-looking websites to impersonate official websites and spreading false information online. It is important to take precautions, both physically and digitally.
Utilizing the panic created by the coronavirus outbreak across the globe, the attackers are targeting a wide range of establishments from individual users to corporate organizations and government assets. It is important for everyone to stay informed and careful against such attacks by these cyber adversaries. As almost everyone is working from home, it has impacted the quick development of Cyber Security solutions. Due to this slow down, patching software vulnerabilities will take longer time than usual. Internet users are advised to remain extra vigilant when dealing with outdated software.
During the lockdown, with work-from-home being implemented in many organizations, people's interaction with digital devices and the Internet is far more than ever, and this provides an excellent opportunity for attackers to get potential targets. Malicious actors are launching various attack campaigns, scams and phishing campaigns against the public who are soft targets to them due lack of awareness of such attacks.
With a little effort, these attacks can be modified with a COVID-19 theme which makes them much more dangerous. At a time, when people are physically vulnerable, managing cybersecurity is difficult. It is also possible that these malicious actors are operating from outside the country, which makes it much more difficult to apprehend them in case of any loss.
To safeguard the netizens from the risk of being impacted by these malwares, the Cyber Security & Digital Forensics Division of VIT Bhopal University – a premier institute of Central India, closely working with the Madhya Pradesh Police Department in the area of cyber security, has released an advisory which consists of major cyber-attack cases based on the theme of this pandemic along with the precautionary measures to avoid them.
This content is an initiative and issued in the public interest by IPS Dr. Maithili Sharan Gupta (DGP, Police Reforms, M.P) and Dr. Shishir Kumar Shandilya, Division Head of Cyber Security & Digital Forensic at VIT Bhopal University, along with a team of B.Tech Cyber Security 2nd year students of VIT Bhopal University. The team is continuously working on the identification of COVID-19 related malwares and malicious websites as the hackers are also trying to find out new ways to target the innocent people who are already facing difficult times due to this pandemic. Dr. Shandilya informed that VIT Bhopal University will soon release its next version also, as these types of attacks are becoming much more organized than ever. The recent version is available here
---