Maths Studio
Maths Studio
If you thought mathematical equations are tough and tricky, think again. In Maths Studio, students get collaborative and active learning through technologies, interactive demonstration and by the apparatus.
The students get to learn and enjoy applying high-end mathematical equations and formulas to real life situations.
For instance, the students will master
How to use eigen value problem to study vibrating system and mass spring system?
How to prepare a maximum volume object if the restricted surface area is given?
How to use double and triple integration to find the area and volume of any kind of object?
Activities
1.How to make the maximum volume box when the surface area is restricted using Lagranges multiplier method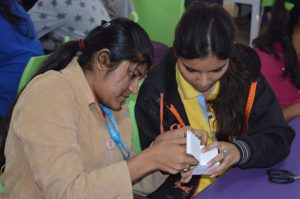 2.This practical is based on solution of system of linear first order differential equations with constant coefficients in which we cover its concepts and its calculation process. The use of this method in mass–spring systems.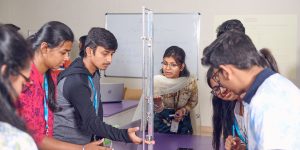 3.To find out Volumes of irregular shapes with the help of multiple integral concept.In real life situations, it is simple to find out the volumes of regular shapes for which readymade formulas are available. The students will learn how to find out the volumes of irregular shapes with the application of Multiple integral concept of Calculus.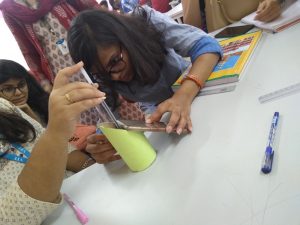 4.Application of graph theory- To prepare a model of the minimum spanning tree representing the solution of the Muddy City problem.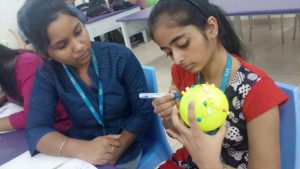 The students also get to make a presentation of real life application and implementation of the mathematical phenomena based on the topics taught in the class, besides creating and finding own problems and find the solution using mathematics.
Mathematical modelling is the next big thing based on physical phenomena and students involve in group discussions to find modelling.
Students also get to solve computational test based on statistics, algebra, random process with the help of different software, like R-programming, Matlab, Excel etc in Maths studio
---