Electrical Studio
Electrical Studio
CALtech methodology at VIT Bhopal compliments learning through technology. The class rooms here are not simply rooms with boards and chairs; they are STUDIOS, with no back benches. The University has subject specific studios where students learn while doing, and every student is involved.
An Electrical studio, allows its students to have hands on experience simultaneously when the concept in electric circuits is being explained. Students can develop circuits on bread boards which validate their theoretical concept. In an Electrical Machines studio, a student can see the machine and its working as it is being explained. This helps the student to retain better and it enables him to think and apply more.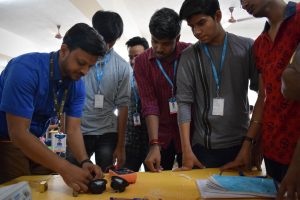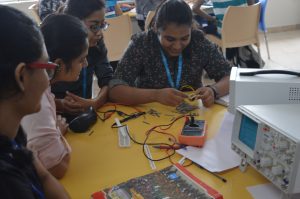 Such experiential learning, regular interactive sessions, group exercises, help students, communicate better and learn to collaborate.
Electromagnetic Train (Without any moving elements)
---