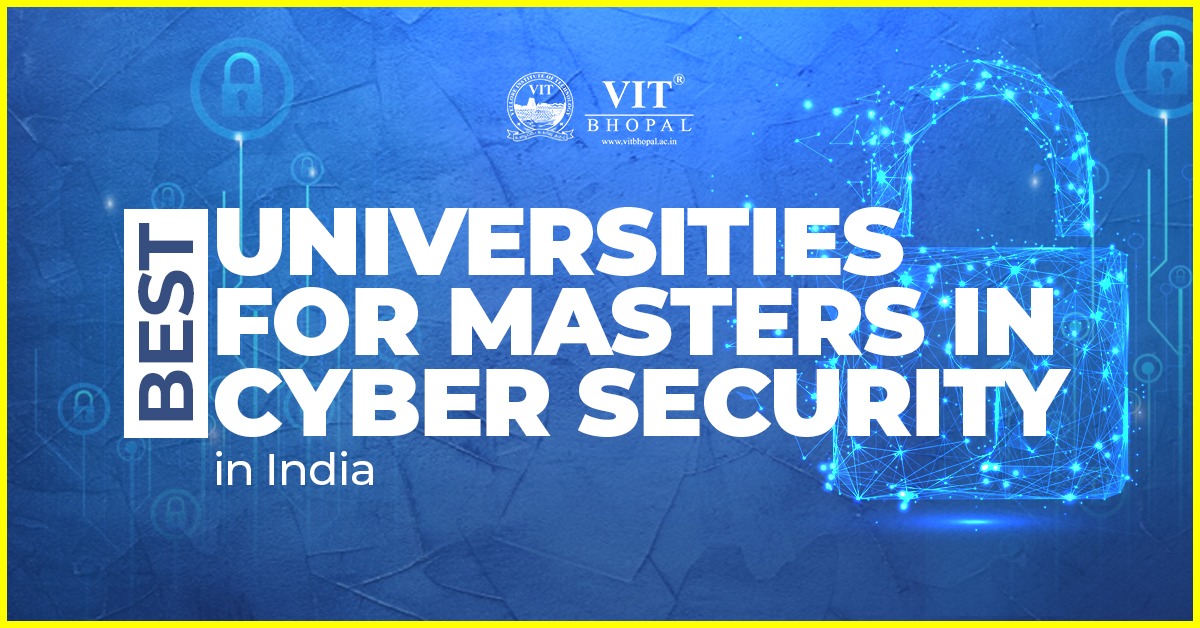 Best Universities for Masters in Cyber security in India
Best Universities for Masters in Cyber security in India
Introduction
Cyber Security has become the need of the day, in this newly emerging digital world. Cyber Security offers a wide variety of career opportunities to job aspirants. So it is necessary to choose the Best Universities for Masters in Cyber security in India. This is the spectacular age of rapid information transfer of both public and private intersections; and the Internet is what ushers this transmission through connectivity & relentless communication. 
Many digital platforms have mushroomed, which connect users to exchange information, knowledge, services etc., and in the process become prone to cyber threats. This factor shouldn't impede any of the business procedures, growth, expansion etc. Instead it is important to create initiatives to make the entire platform safe by being well-equipped to face and take a head-on approach.  Through cyber security initiatives we tend to figure infringement into copyrights, financial thefts, stealing personal data etc., which can threaten security, financial issues and confidentiality of a person, organization or even a nation.
What is Cyber Security?
Cyber Security also referred to as computer forensics or cyber forensics, plays a huge & important role in apprehending cyber criminals through online investigations for fraud. It includes the extraction and thorough analysis of digital content received as evidence such as documents from hard drive(s) information or other storage. Cyber security professionals deal with the extraction and inspection of data by using technical skills in coding, decrypting, ethical hacking etc.
Moreover as technology progresses, the perpetually evolving digital world we live in is invariably prone to cybercrime – the increase of online activities in every arena of work/business along with other everyday online activities have resulted in an exponential rise of online criminal behavior. Thus, there is an urgent need of professionals in Cyber Security and Digital Forensics.
It is no exaggeration to say that the battles in the future will probably be fought in cyberspace, with the targets being critical infrastructure such as dams, power grids, healthcare etc. Till date, more than 26,000 websites have been defaced and 91 lakh infected systems have been detected in India. The year 2016 saw over 3 million debit cards getting hacked in India. Disregarding the above mentioned fact, there are also 80% of cybercrimes that go unreported. This makes it super important that India fortifies its critical infrastructure and evolves a mechanism that can be practically implemented to check any cyber breach. And this is where the role of cyber warriors comes in.