2nd IMCIMA 2023
December 18 @ 8:00 am

-

December 19 @ 5:00 pm
2nd International Management Conference on Industry 5.0 & its Managerial Applications
(IMCIMA-2023)

18-19 December 2023
Organized by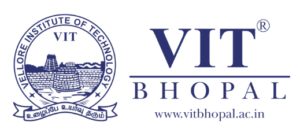 VIT Business School
VIT Bhopal University
Conference Brochure Download
The Conference is intended to discuss the current problems, opportunities, and threats affecting various corporate entities and stakeholders at local, regional, national, and international levels in the implementation of Industry 5.0. Therefore, this national conference will focus on the following goals: To discuss the problems, opportunities, and challenges associated with implementing the Fifth Industrial Revolution and to raise awareness. Talk about the steps that must be taken to ensure a seamless transition from Industry 4.0 to Industry 5.0. Having effective eco-system policies that uphold social and corporate principles can create a positive environment for conference attendees to voice their ideas and demonstrate their enthusiasm in advancing social science research. Recognize how Industry 5.0 is tech-focused while ignoring human centricity, sustainability, and resilience in the fast-paced business environment. Giving participants the chance to investigate their understanding of cuttingedge business methods under the functional disciplines of Finance, Human Resources, Marketing, Operations and Regulatory Framework in order to embrace Industry 5.0
CHIEF PATRON
Hon'ble Dr. G. Viswanathan,
Founder & Chancellor
PATRONS
Mr. Sankar Viswanathan, Vice President
Ms. Kadhambari S. Viswanathan, Assistant Vice President
Co-PATRONS
Dr. A. Senthil Kumar, Vice-Chancellor
Dr. Pradyumna Yadav, Registrar
Convener
Dr. Abdul Rashid, VIT Bhopal
Co-Conveners
Dr. J. Saravanan, VIT Bhopal
International Advisory Committee
Prof. Dr . Sachin Kamble
Professor of Strategy, EDHEC
Business School, France
Dr. Anirudh Bansod
CEO, Fiji Post, Republic of Fiji
Prof. Dr. Dc Stalin
Professor, SUR University, Oman
National Advisory Committee
Dr. Pradyumna Yadav
Registrar, VIT Bhopal University
Dr. Debashis Adhikari
Professor & Dean,SEEE,Faculty Affairs VIT Bhopal University
Prof.(Dr). Shikha Bhardwaj
Faculty- IIM Sambalpur, India
Dr. Pranav Ranjan
Deputy Director – D Y Patil International
Dr. Hergobind Singh
Assistant Professor, MANIT Bhopal
Dr. Ruchi Mishra
Indian Institute of Rural Management,Anand
Dr. Arpana Tripathi
Assistant Professor, IIM Udaipur
Call for Paper
Topics include, but are not limited to:
Human-Machine Collaboration and Interaction in Industry 5.0
Sustainable Practices and Green Innovations in Industry 5.0 Context
Ethical and Social Implications of Industry 5.0 Implementation
Understanding Managerial Changes; Journey from 1.0 to 5.0
Enterprise Innovation and Digitalization in Industry 5.0
Implications of Industry 5.0 in enhancing Automation
Supply Chain Evaluation and Optimization in Industry 5.0
Role of Industry 5.0 in Sustainable Production and Operation
Transformation in Marketing Strategies in Industry 5.0
Dynamics in Human Resources in the context of Industry 5.0
Integration of Finance and Technology in Industry 5.0
Applications of AI and IT in Management with reference to Industry 5.0
Industry 5.0 Blending of Technology and Management
Applications of Analytics in Business, Human Resources and IT
Future trends and prospects of AI, IoT, Big Data and Machine Learning in Industry 5.0
Important Dates: 
Abstract Submission
31st October 2023
Full Length Submission
30th November 2023
Conference Dates
18th Dec 2023 (Offline mode)
19th Dec 2023 (Online mode)
Note: Paper submission and presentation is permitted by registered authors only.
Abstract Guidelines:
The Abstract should be of maximum 500 words which shall be published in the Conference Proceedings with ISBN number. The Abstract must include the Title of Research Paper, Objectives of Research Paper, Research Methodology, Research Outcomes and Implications of Research, Keywords (max 5). The Abstract must include the Author Name(s), Affiliation(s), Full Postal Address, Email Address and Telephone Number. All papers must be original and should not be simultaneously submitted to another journal or conference for probable publication.
Submission Guidelines:
Abstract/ Full length Paper at imc@vitbhopal.ac.in
Registration Link – https://forms.gle/bMvg8XALNyayw6BQ8
Registration Fee:
*Early Bird (Full length submission): 31 October 2023 (10% Discount)
Payment Details:
Account no – 7300116287
IFSC code – IDIB000V143
Contact Details:
Ayush Ludhiyani
📩 ayushludhiyani2022@vitbhopal.ac.in
✆- 6392078660
Nidhi Verma
📩nidhiverma2022@vitbhopal.ac.in
✆- 8871273490
Adila khan
📩 adilakhan2022@vitbhopal.ac.in
✆- 9630403639
Manik Makraiya
📩 manikmakraiya2022@vitbhopal.ac.in
✆- 6232993516