5 Years Integrated P.G. PROGRAMME
Breaking the Stereotype…….
Integrated programmes are five year degree programmes which are a blend of core subjects, advanced areas and specific applications in the chosen specializations. These programmes offer a Masters' degree either in technology or science and are designed to be innovative, with a structured curriculum and are application oriented. The conventional M.Tech programmes if pursued separately after the completion of undergraduate studies, spans for 6 years (4+2), which is a year more than the integrated M.Tech programme. Integrated Master of Science (M.Sc.) is a unique programme, for students willing to pursue B.Sc. and M.Sc. degree together, without any time gap.
Pursuing an Integrated M.Tech programme in technology adds value to your education and qualification. The degree provides an additional one year for advanced learning in the relevant area of technology. The structured curriculum of Integrated PG programme includes an extensive nine months of industrial internship to provide the students a strategic advantage in terms of industrial exposure and placement opportunities. With the high technical expertise developed, there are immense career options with a high salary package available in the following sectors:
Core Sectors
Product based industry
Research and Development
Academics
Innovations and Start ups
VIT ensures the best placements for its students. The university has a central placement system for all the campuses through the VIT placement cell similar to the centralized admission procedure followed for all VIT campuses.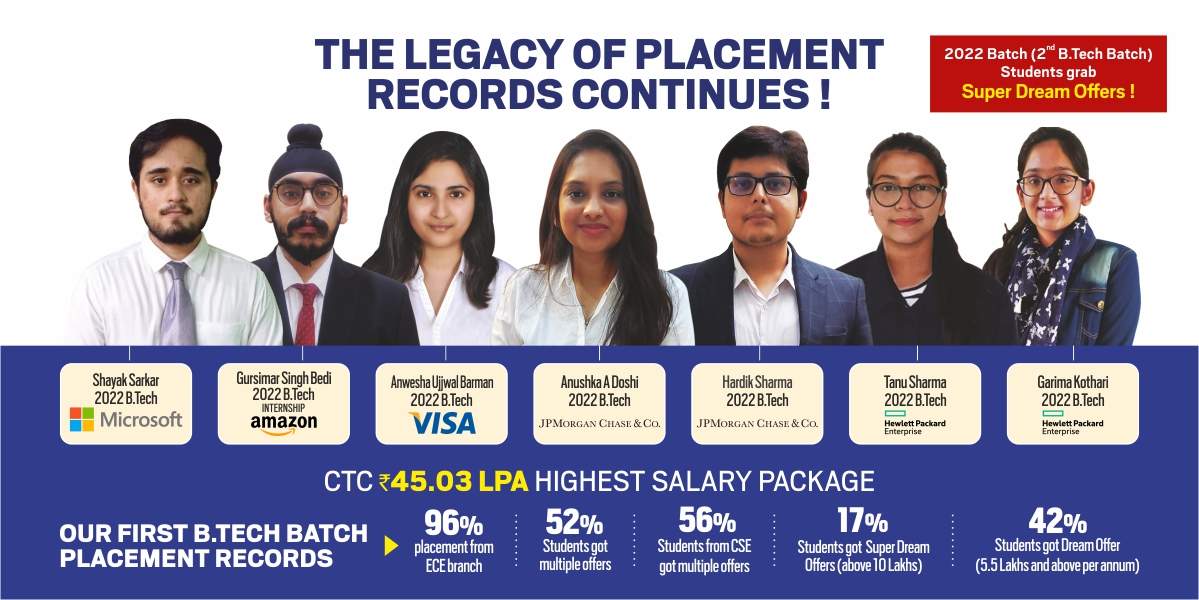 Integrated M.Tech and M.Sc Programmes (5 years, after 10+2)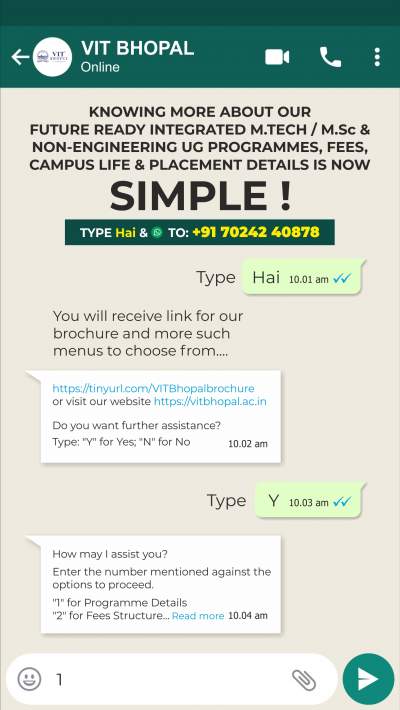 VIT has always been devoted to providing quality education in various disciplines of Engineering, Science and Technology and has proliferated into frontiers of Research as well.
There is NO ENTRANCE EXAMINATION
Candidates who have studied in Regular, Full time and Formal Education are alone eligible to apply
Candidate should be Resident Indian National
The admission will be on the basis of the performance in the qualifying examination(10+2)
Eligibility: Examination conducted by the state / central board of examination or its equivalent examination with 65% aggregate for general category and 55% aggregate for SC/ST community and candidates hailing from Jammu & Kashmir and the North Eastern states of Arunachal Pradesh, Assam, Manipur, Meghalaya, Mizoram, Nagaland, Sikkim and Tripura.
Age: Candidates, whose date of birth falls on or after July 1, 2000.

Submit Your Enquiry Form

Complete Your Registration at Admission Portal

Complete Your Online Application Form

Make Your Payment

Your Application Successfully Submitted

The admission will be on the basis of the performance in the qualifying examination(10+2)

The candidates short-listed based on their merit will be called for the admission
I'm Interested in this Programme