Computational Science has emerged as one of the niche areas in Computer Science education. This M.Tech course is designed for students who would like to become Computer Science Engineers specializing in Computational and Data Science.
The study of Computational Science (i.e. Computational Systems Science) involves mastering the design, development and analysis of computational systems of high performance, distributed, cloud, parallel, scalable software and hardware.
Likewise the study of Data Science involves mastering Big Data Analysis, Image Analysis, Data Visualization, Machine Learning and Artificial Intelligence.
The fourth industrial revolution, Industry 4.0 includes key technologies like Cloud Computing, high performance computing, Big Data Analytics, Image Analysis. This programme inculcates the above mentioned technologies and skills required for the future jobs in the IT industry. It also provides courses which develop research aspirations.
VIT Bhopal has all the bells and whistles to offer this course for the student fraternity through which students can be enlightened in their professional life.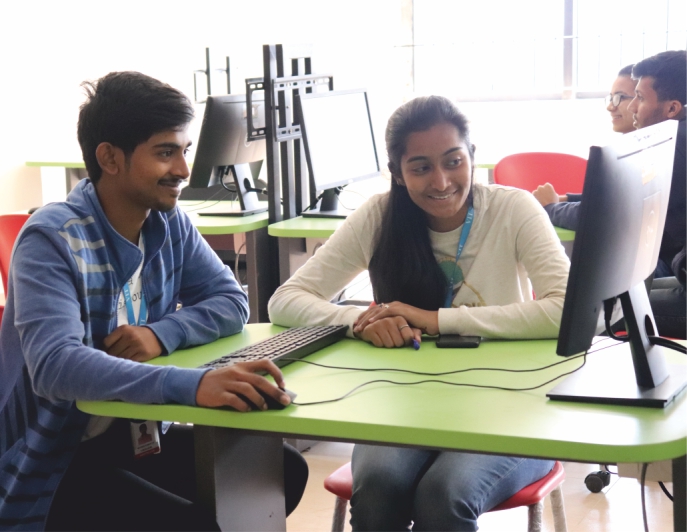 The programme equips the student with basic foundations in Computational and Data Sciences. It indoctrinates advanced research based skills as a master of computational and data engineering. In addition to the subjects of a B.Tech Computer Science and Engineering programme, the graduate will also learn the following subjects:
Scalable Systems, Data Analysis and Visualization, Machine Learning, Parallel Programming, Cloud Computing, System Virtualization, Deep Learning for Computer Vision, Data Science, Numerical Linear Algebra, Hybrid Parallel Algorithms etc. The programme also requires three dissertation based projects to be completed in the final semesters to enable the graduates to become industry ready.