STAAAR – 2023
December 15 @ 8:00 am

-

December 16 @ 5:00 pm
2nd International Conference on Sustainable Technologies and Advances in Automation, Aerospace and Robotics
(STAAAR-2023)

(Hybrid Mode)
in Association with

South East Technological University (SETU), Ireland
and

Material Advantage student chapter of VIT Bhopal University
(STAAAR-2023)
December 15 – 16, 2023
Organized by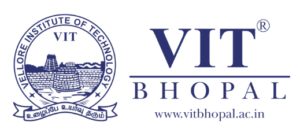 School of Mechanical Engineering (SMEC)
VIT Bhopal University Bhopal
Co-sponsored by
SERB, Department of Science and Technology, India

Conference Brochure Download
STAAAR 2023, the 2nd International Conference on Sustainable Technologies and Advances in Automation, Aerospace, and Robotics, in association with South East Technological University (SETU), Ireland and the Material Advantage student chapter, offers a global stage for educators, researchers, Ph.D. candidates, research scholars, and industry experts to present, discuss, and share insights on both theoretical and practical research in various aspects of Mechanical, Aerospace, and Robotics engineering. Moreover, STAAAR 2023 strives to establish a leading cross-disciplinary platform to explore emerging innovations, prevailing trends, and the complexities faced in contemporary contexts.
CHIEF PATRON
Hon'ble Dr. G. Viswanathan,
Founder & Chancellor
PATRONS
Mr. Sankar Viswanathan, Vice President
Ms. Kadhambari S. Viswanathan, Assistant Vice President
Co-PATRONS
Dr. A. Senthil Kumar, Vice-Chancellor
Dr. Pradyumna Yadav, Registrar
Chairman
Dr. S. Balaguru, Dean, SMEC, VIT Bhopal
Organizing Secretaries
Dr. Rohit Sharma, Assistant Professor
Dr. Shiv Manjaree Gopaliya, Assistant Professor
Conveners
Dr. Prashant G K, Assistant Professor
Dr. Ashish Vashishtha, SETU, Ireland
Co-Conveners
Dr. Vijay Kumar Patidar, Sr. Assistant Professor
Dr. Pushpdant Jain, Assistant Professor
Dr. K Sripriyan, Assistant Professor
Dr. Abha Gupta, Assistant Professor
Dr. Ankush Tharkar, Assistant Professor
Dr. Karthik Rao M.C, Assistant Professor
Dr Abhishek Shrivastava, Assistant Professor
Dr. Rabindra Prasad, Assistant Professor
Mr. Umakanta Meher, VIT Bhopal
Advisory Committee
Dr. Poonkuntran S, Dean SCSE
Dr. Debashis Adhikari, Dean SEEE
Dr. Hemant Kumar Nashin, Dean SASL
Dr. Sheetal Sharma, Dean SOA
Dr. Prasad Begde, Dean, VIT-BS
Dr. Siddhartha Maiti, SBET
Dr. Dean Callaghan, Director engCORE, SETU, Ireland
Dr. Vincent O'Brien, SETU, Ireland
Dr. Lilibeth A. Zambrano M, SETU, Ireland
Call for Paper
Topics include, but are not limited to:
Aerodynamics
Applied Mechanics and Finite element analysis
Biomaterials and Bio-mechanics
Computer-aided engineering design
Green Manufacturing
Internal Combustion Engines
Instrumentation and Control
Material characterization
Manufacturing Techniques
Machine Learning in Fluid Dynamics and Heat Transfer
Computational Fluid Dynamics
Dynamics and Vibration
Experimental Fluid Dynamics
Rapid Prototyping
Robotics and Automation
Renewable Energy
Polymers and Composites
Green Manufacturing Engineering Applications of AI
Important Dates: 
Full length paper submission
Deadline:

17th Nov.

2023 25th Nov. 2023
Comments notification to
Authors:
23rd Nov. 2023 29th Nov. 2023

Final paper approval:

30th Nov. 2023

Registration opens:    

1st

Dec. 2023

Last Date for Registration:

10th

Dec. 2023
Note: Paper submission and presentation is permitted by registered authors only.
Manuscript

Submission:
Note: The paper should be restricted to 6 pages with an abstract of maximum 250 words and 5 keywords. Authors are requested to limit the similarity index less than 20%.
Registration Fee:
| | |
| --- | --- |
| Participants Category | Registration Fee + (Incl. of GST 18%) |
| Students/ Research Scholars | Rs. 750 |
| Academicians/ Faculty | Rs. 1500 |
| Delegates from Industry | Rs. 2500 |
| Participants from abroad | USD 60/ Rs 4980 |
Account Details:
Account holder Name: VIT SMEC CLUB
Account No.: 7031970563
IFSC: IDIB000V143
Bank Name: Indian Bank
Branch: VIT Bhopal University Campus
Publication Information:
After peer review, accepted and presented papers in STAAAR 2023 will be published in "MATEC Web of Conferences" indexed in WoS /Scopus with an additional fee of around Rs. 2000. Selected papers from the conference will be published in Technologies (MDPI journal), Impact Factor- 3.6.

Contact Details:
Dr. Rohit Sharma, Assistant Professor, SMEC
Mob: +91–9131960256
Dr. Shiv Manjaree Gopaliya, Assistant Professor, SMEC
Mob: +91–9891354291
Mail: staaar@vitbhopal.ac.in
Website: https://vitbhopal.ac.in/event/staaar-2023/
Proceedings of the 1st STAAAR Conference
Scan me for STAAAR 2022 Proceedings