AI AND ROBOTICS: WHAT FUTURE HOLDS?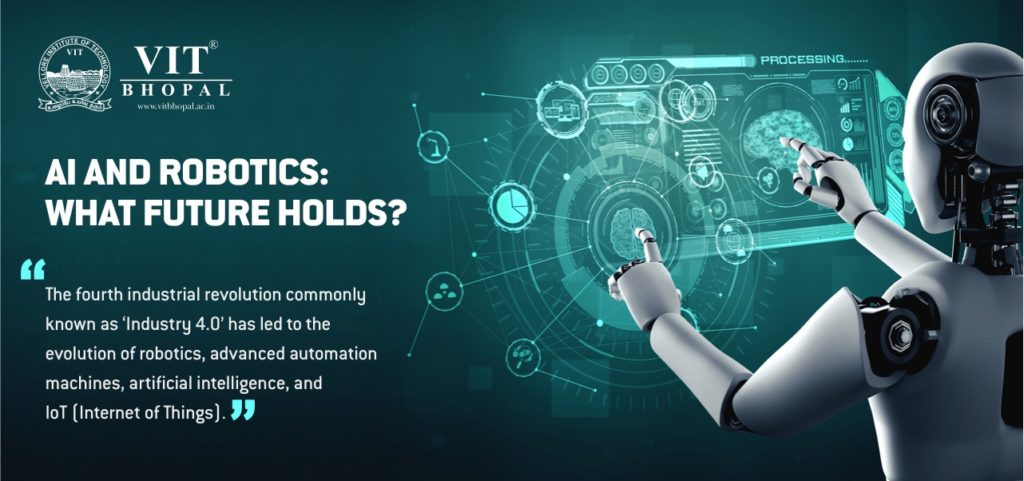 The fourth industrial revolution commonly known as 'Industry 4.0' has led to the evolution of robotics, advanced automation machines, artificial intelligence, and IoT (Internet of Things). This is the era of 'smart' systems with hardware and software integration. Industry 4.0 demands various inter-disciplinary engineers. It has changed the face of traditional machines used for industrial purposes. Robots are the new machines. Artificial Intelligence is the tool to control robots. With more industrial revolutions to happen with time, the future of industries will mostly involve human and robot interaction alongside artificial intelligence to bridge the gap. With Industry 4.0 in demand, engineering has also gone inter-disciplinary. BTech Mechanical Engineering (specialization in Artificial Intelligence and Robotics) at VIT Bhopal University is a specially designed program to educate our students on the current and future industry demands. 
Dr. Shiv Manjaree Gopaliya
Mechanical Engineering.
VIT Bhopal University.
---