International Faculty Development Programme Post-Pandemic Computational Sciences: Challenges and Opportunities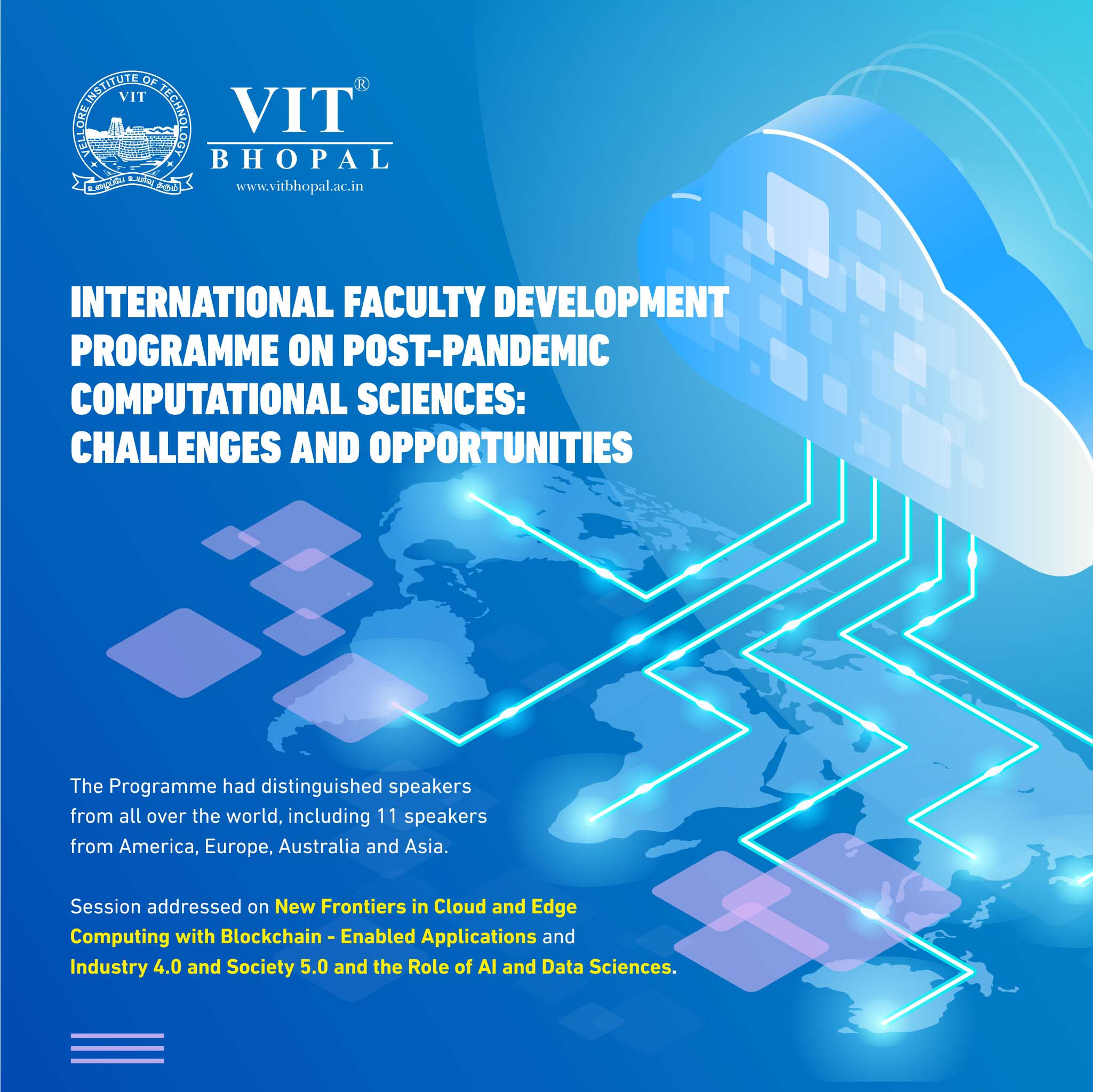 VIT Bhopal, one of the best engineering institutes in Central India organised a One Week International Faculty Development Programme on "Post-Pandemic Computational Sciences: Challenges and Opportunities" from 22nd June to 28th June, 2020 in association with Manjrasoft Labs, Australia. This programme provided an exclusive platform for faculty and researchers to come together and interact with experts and brainstorm about the post pandemic future in Computational Sciences. The Programme had distinguished speakers from all over the world, including 11 speakers from America, Europe, Australia and Asia.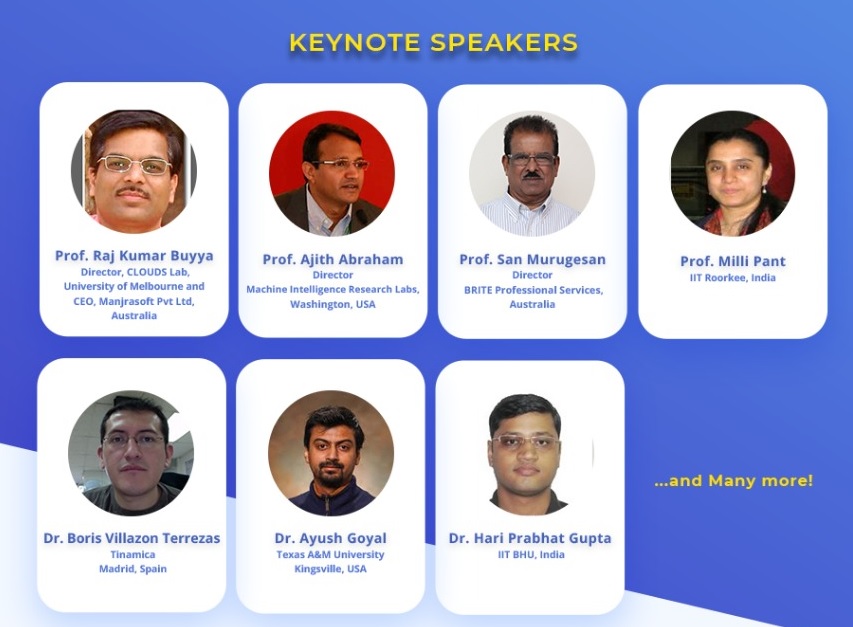 The Chief Guest during the Inauguration was Professor Raj Kumar Buyya, Director of the Cloud Computing and Distributed Systems Laboratory at the University of Melbourne, Australia. He is also the Founding CEO of Manjrasoft, a spin-off company of the University, commercializing its innovations in Cloud Computing. The first session commenced with Prof. Buyya's address on "New Frontiers in Cloud and Edge Computing with Blockchain-Enabled Applications". The next session was conducted by, Dr. Ajith Abraham, Director of Machine Intelligence Research Labs, USA on "Industry 4.0 and Society 5.0 and the Role of AI and Data Sciences". The Faculty Development Programme had over 250 participants from 12 different countries.
Other experts who conducted sessions during the week were Dr. Cogan Shimizu – Kansas State University, Dr. Ayush Goyal – Texas A&M University-Kingsville – USA, Dr. San Murugesan – Western Sydney University, Dr. Adolfo Antonio Bravo- Universidad Politécnica de Madrid, Dr. Hari Prabhat- Banaras Hindu University Varanasi, Dr. Millie Pant- IIT Roorkee, Dr. Neal Wagner- System and Technology Research – USA and Dr. Boris Villazon Terrazas. Each session comprised of online assignments based on CALTech (Collaborative & Active Learning through Technology) a unique, first-of-its-kind academic and research initiative of VIT Bhopal.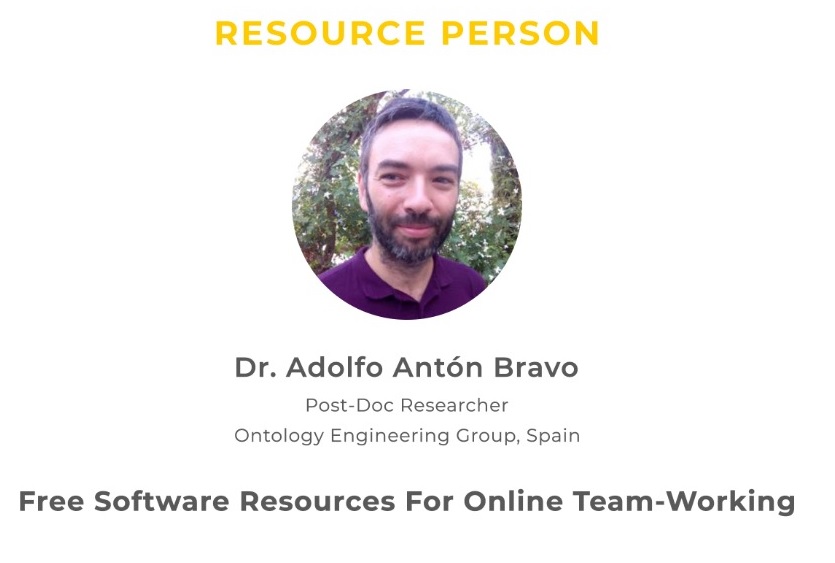 Dr. Shishir K Shandilya, Division Head of Cyber Security & Digital Forensics Division and Dr. Manas Kumar Mishra, Dean, School of Computing Science & Engineering, VIT Bhopal were the organizing members of the International Faculty Development Programme.  Assistant Vice President, VIT Bhopal Ms. Kadhambari S. Viswanathan and Vice Chancellor Dr. P. Gunasekaran appreciated the participations from all over the world, during the programme and congratulated the organising team for making it a grand success.
---