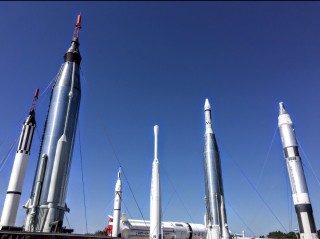 Aerospace Engineering
Aerospace engineering is regarded as a core field of engineering involved with the event of aircraft and space vehicle. It is the overlapping of 2 major branches- Aeronautical engineering and astronautical engineering. Astronautical engineering deals with the natural philosophy aspect of region engineering (specialization).
However, aeronautical engineering was initially termed for the Aircraft sector. As technology advanced to incorporate craft in operations in space (astronautics), the broader term "aerospace engineering" has inherited common use.Whereas, notably the physics branch is usually informally mentioned as "rocket science".Conventionally, fight vehicles are subjected to stringent conditions like those which are caused due to the changes in air pressure and temperature, with structural hundreds applied upon vehicle parts. Consequently, they are typically the products of varied technological and engineering disciplines together with mechanics, propulsion, avionics, materials science, structural analysis and production. The interaction between these technologies is known as region engineering. 
Due to the complexity and range of disciplines concerned, region aerospace engineering is administrated by groups of engineers, who have their own specialized space of experience and thought.
---