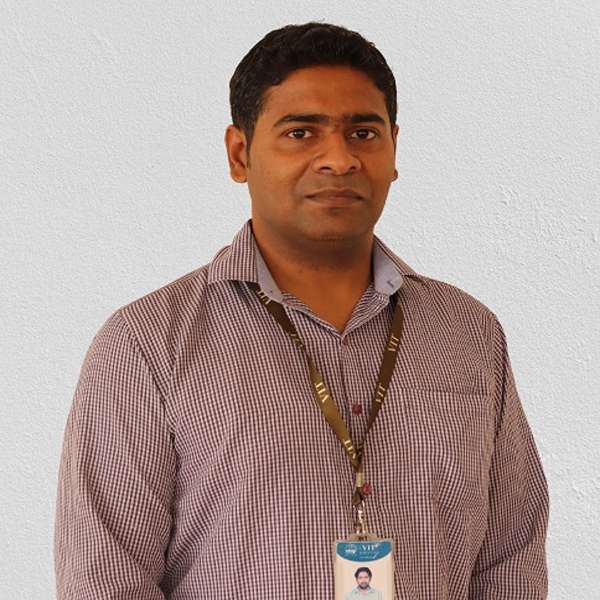 Dr. Prashant G.K
Assistant Professor and Program Chair.
Email: prashant.gk@vitbhopal.ac.in
Dr. Prashant G.K. is a Doctorate from the Department of Space Engineering and Rocketry at Birla Institute of Technology, Mesra. He has done his M.Tech from Birla Institute of Technology, Mesra, specializing in Rocket Propulsion, and B.Tech in Mechanical and Production Engineering from Sathyabama University. He has developed an experimental setup for the visualization of droplet combustion and has actively participated in the upgrading of static rocket test facilities (Hybrid & Liquid). He has publications in renowned international journals and is a reviewer for journals namely, Environmental Science and Pollution Research, Applied Thermal Engineering, Fuel and New Energy, and Future Energy System. He is also an Editorial Advisory Board member of Cambridge Scholar and Technical Committee member of many organizations. His research is in the area of Propulsion (Air breathing & Non-Air breathing), Propulsion Technology, Alternative Fuels, and Internal Combustion Engine with improved energy utilization.
Dr. Ankush D Tharkar
Assistant Professor
Email: ankush.tharkar@vitbhopal.ac.in
Dr. Ankush D Tharkar is a Doctorate from IIT Bombay. He has contributed in the development of theories for heat transfer analysis of Micro heat exchangers and analyzed prime dimension region for high heat transfer performance. He has always been committed to research and has 3 publications in SCI journals for three consecutive years. His research interests are in the domain of efficient and compact heat exchanger and convective heat transfer. His niche scientific skills and expertise to tackle challenges in the research field encourages students for choosing careers in Research and Development in various industries.