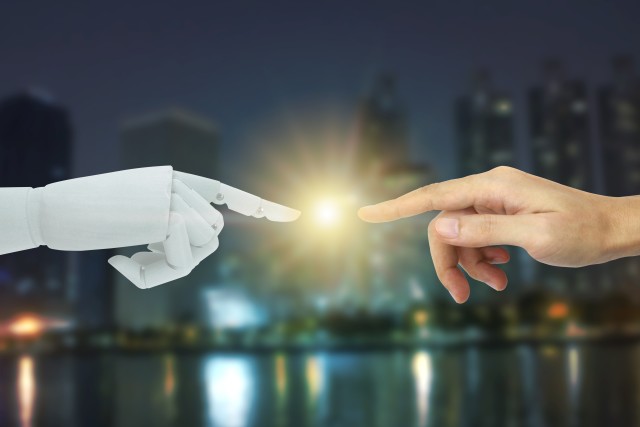 AI 2.0: The Equation Of Innovation
AI 2.0: The Equation of Innovation
In this modern era, humans typically rely on machines for even trivial tasks. Often, we are too negligent to correctly instruct the machine. But, what if machines were intelligent enough to execute these complex tasks themselves? Here enters the prominent role of Artificial Intelligence and machine learning which is added into the Equation of Innovation.
Artificial Intelligence (AI) essentially means developing machines with the ability to think strategically and act for them. They can learn from prior data or experience which helps them generate predictions to execute future tasks and actions. This does not bottleneck their capabilities and it is possible for machines to surpass human intelligence. Humans learn through memory while machines learn through data. Although our brain does possess a unique capacity and we can memorize or recall facts and data, for large data or time-span it is not so reliable. It is possible to develop a machine through AI and machine learning with larger memory capacity so that it can accumulate more data, which can provide us with reliable information and correct data even for longer time-spans.
Therefore, it is possible for the machine to be smarter or more intelligent than the person who merely designed it and hence a developer can never consider himself to be the smartest. There is always a possibility that AI can be smarter than him.
There has been a recent boom in the AI industry as companies and developers presently recognise the effect and impact AI can produce in almost every field. More funding has since been granted to research and developments in this field. Innovative technologies are being developed with the help of AI in several significant companies like Google, Microsoft, Uber, and Amazon. AI can be used to reduce operational hours in several job sectors as machines will begin replacing humans in various tasks. The beneficial impact will be better precision, and effective workflow. Although one of the negative impacts can be unemployment which remains a critical concern if we take into account the recent and future predictions of population.
VIT Bhopal University provides future ready courses like B. Tech CSE / Integrated M.Tech CSE with specialization in Artificial Intelligence and Machine Learning. These courses will address significant topics including Machine Learning, Natural Language Processing, Deep learning, and many more. AI represents an upcoming field that can provide many opportunities during placements and create career options in fields such as robotics and automation, voice-enabled product design and exploratory data analysis and visualization in companies such as Amazon, Microsoft, IBM, Accenture and many more. 
This course will help students get equipped with necessary skill to avail better job opportunities. VIT Bhopal University provides an opportunity for a promising future for the students enrolled in the course.
---