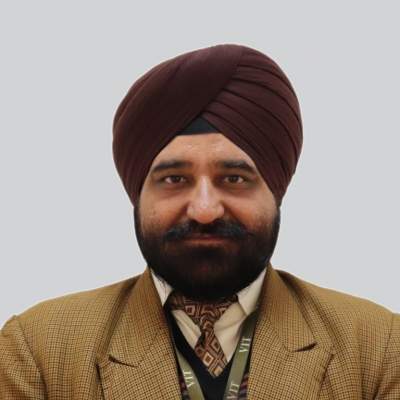 Dr. Pushpinder Singh Patheja
Office: AB-108, First Floor
Email: pushpinder.singh@vitbhopal.ac.in
Dr. Pushpinder Singh Patheja is Division Head of Cyber Security and Digital Forensics at the School of Computing Science & Engineering, VIT Bhopal University, India. He has completed his Ph. D. and Post-Graduation from Maulana Azad National Institute of Technology (NIT), Bhopal. He has more than 30 years of experience in different academic and administrative roles in the field of teaching and research. He has more than 50 National and International papers to his credit. He is a member of various research organizations and has a specialization in computer networks, ad hoc networks, cyber security, and network security. Recently he has Completed the Certification of Certified Ethical Hacker (CEHv10) of EC-Council and is a NASSCOM Certified Trainer for Security Analyst SOC (SSC/Q0909: NVEQF Level 7). He was appointed as an Expert at Smart India Hackathon, 2017 and 2020 organized by MHRD and AICTE, New Delhi. He initiated VIT Bhopal ACM Student Chapter and has been instrumental in facilitating the collaborations for certifications namely Red Hat Certification for Linux and Ethical Hacking Certification of EC Council.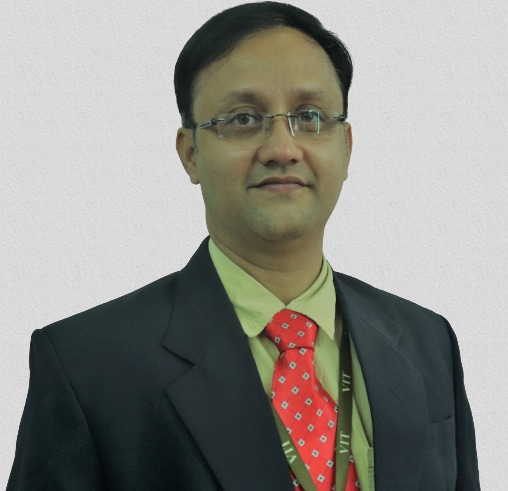 Dr. H. Azath
Associate Professor & Programme Chair
Email: azath.h@vitbhopal.ac.in 
Dr. H. AZATH, Associate Professor, VIT Bhopal University, INDIA. Dr. Azath received his degrees Ph.D, ME, BE in the field of Computer Science & Engineering and M.TECH in IT and MBA in Education Management. He has 18+ years of academic and administrative experience under various capacities in India and abroad. He is a reviewer for two international journals of SCI indexed. He has also been a reviewer in International Conference at University of Missourie (UMKC), Kansas City, US. Dr. Azath has 13 patents to his credit and 25 publications in WoS/SCI/Scopus indexed journals/conferences. He has also authored 4 books and 2 book chapters. He has more MOOCs certifications includes Cambridge English Certification (BEC) and AICTE-NITTTR Module 1. His areas of interest are Secure Software Engineering, Cyber Security, Artificial Intelligence, Networking, Integrated Product Development, Programming and Data Structures, OOAD, C & C++. He has collaborated with a number of International faculty in Academics and Research and is a Member of ISTE since 2005.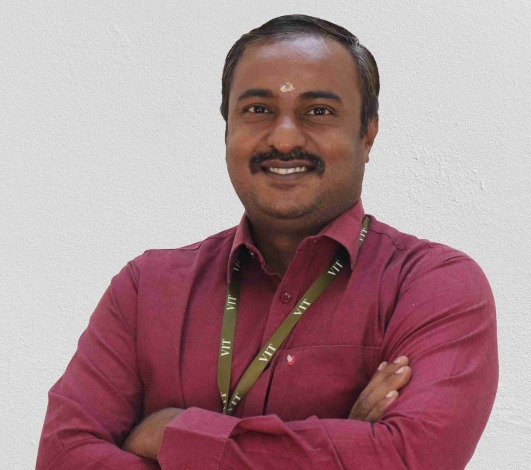 Dr. S. Hariharasitaraman
Senior Assistant Professor
Email: hariharasitaraman.s@vitbhopal.ac.in 
Dr. S. Hariharasitaraman is currently serving as the  Head -The office of IQAC at VIT Bhopal University and Senior Assistant Professor in the Division of Cyber Security and Digital Forensics, under the Faculty of Computing Science and Engineering, at VIT Bhopal University. He received his Ph.D. Degree in Computer Science and Engineering, Master's Degree in Computer Science Engineering, and Bachelor's Degree in Computer Science and Engineering. He has more than 30 publications indexed in SCI/WoS/SCIE/Scopus databases, 2 book Chapters, Author of 4 technical books with 1 national Patent and 1 Australian Patent granted. He is a recognized PhD research supervisor and Supervised  15 M.E/Mtech Thesis. He gained teaching experience from ABET(6 years)and NBA Accredited department for about 18 years and served  2 years as a Lead Quality Analyst. in Software Industry  He is instrumental as a coordinator/Mock Assessor/Data Aggregator at both University and Programme levels for major  Accreditation and Ranking frameworks like AICTE, AISPHE, AQAR, NAAC(3 Cycles), NBA(2 Cycles), ABET(2 Cycles), QS, ARIIA, TH, NIRF Ranking, GreenMetric Ranking.   He is a known resource person, technical trainer, Session Chair, Publication Chair, and Organiser for conducting Technical workshops/Webinars/Industrial Seminars/FDPs/Conferences in technical, research, and quality domains targeted at various levels of audiences at national and international levels. He is the recipient of the Elsevier Publons certified journal reviewer Award, and a reviewer for the Springer-Journal of Super Computing, MDPI, Wiley, Emerald, and IEEE publication house. He is a Certified Software Testing Professional (CSTP), EMC2 Cloud Infrastructure Services Associate (CIS), and Microsoft Certified Cloud Associate (MTA). He achieved a Grand Master position in Jedis rank towards generating open-sourced data to support speech and language technologies in Indian languages for "Crowdsourcing for Language Processing (CLAP)", a Project funded by MHRD and DST, Govt. of India under the IMPRINT 2 scheme, IIT Bombay, Synerg, Department of CSE. He is the recipient of  Best Paper Awardee- INCODS Security Conference- Session Chaired by Dr Rajkumar Buyya, Doyen in Security Domain. He is the recipient of Best teacher awardee, Best Mentor- Project Guidance, and Best Faculty Advisor(Proctor) for two consecutive academic years. He successfully headed various administrative positions in organizations he worked as the University level IQAC Coordinator-Academic Quality Assurance, Coordinator for Extension  Activities, Coordinator for Outreach Activities Outreach, Programme Coordinator for Corporate Relations, Programme Director for Industry Relations and Interfaces, and University level Admission Coordinator. He is an active member of various technical national and international bodies like the Information Security Awareness Council-MeitY, GoI, ACM-Professional, IEEE-Student member, ISTE-Life Member, CSI, and IAEng- Life Member. His research area is Security, Software Testing, and  Healthcare Data Analytics.