Bachelor in Business Administration
(BBA) (Three Years)
The Bachelor of Business Administration (BBA) programme is offered by VIT Business School At VIT Bhopal University to prepare young students with a positive attitude for exceptional performance, committed service and a great future. We provide the right environment to enable students to pursue their dreams of being exceptional managers and entrepreneurs.
Our curriculum for this three year programme (6 Semesters), has been designed to enable the students to get an overview of the various aspects related to launching and managing a business effectively also giving them an opportunity to specialize in a functional area of management that they would like to pursue in their careers.
The BBA programme provides students with the opportunity for interdisciplinary learning through various generic electives from the streams of Economics, Law, Finance, Human Resource Management and Computer Applications. The programme focuses on developing the students and equipping them to meet the managerial challenges of the 21st century. We also focus keenly on the ability to work in teams to be developed for success in the work-place.
The programme mainly aims to develop the student's independent thinking, decision-making capability and research aptitude. Learning is enhanced through many pedagogical tools like case studies, presentations, internships, research projects, industrial visits, and guest lecturers from a pool of industry experts.
Aimed at the holistic development of the students, the Management encourages students to participate in various National and International fests. It also conducts many curricular and co-curricular activities on a regular basis. Social responsibility is a thrust area and students are encouraged to participate in community development initiatives.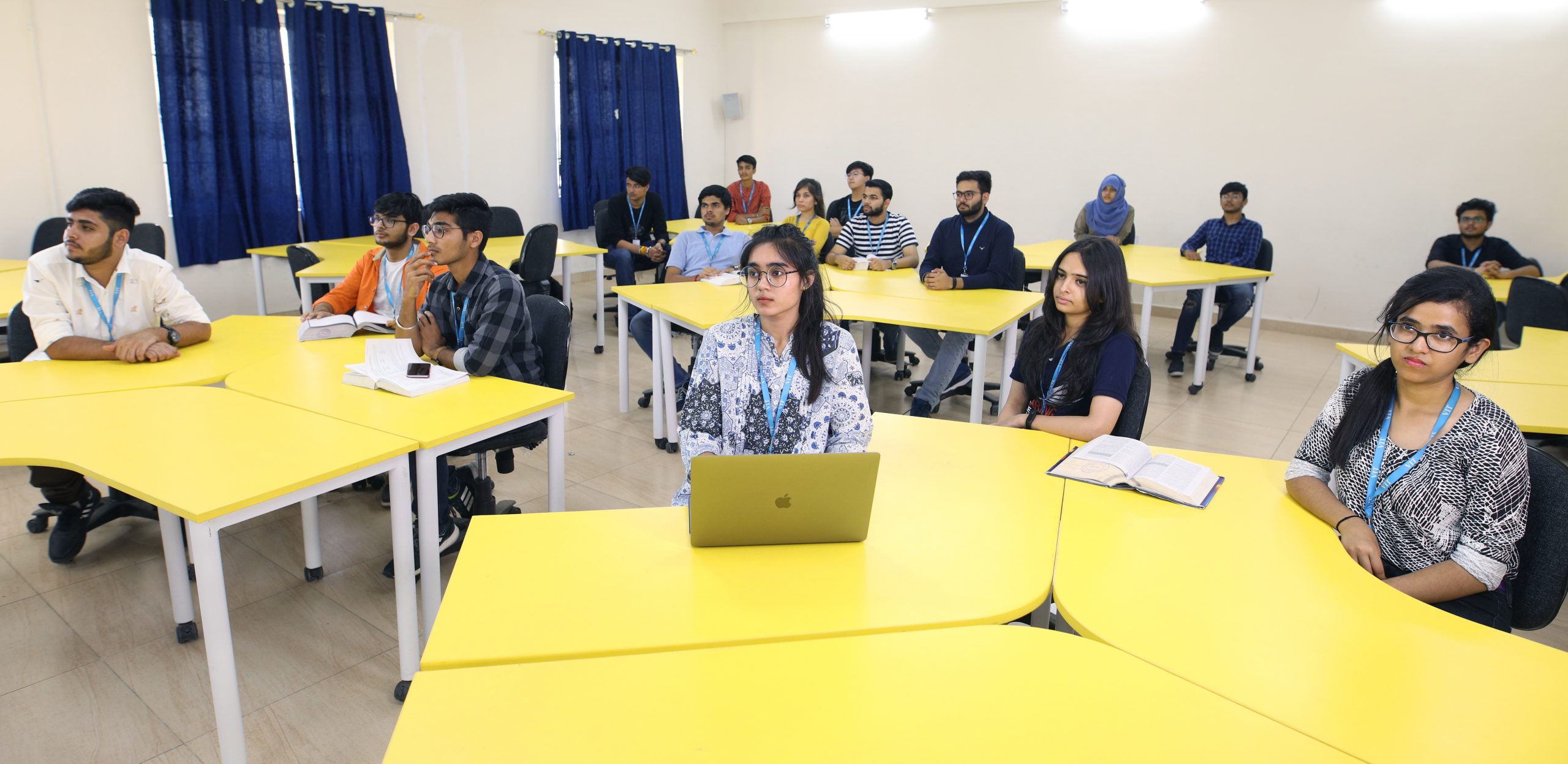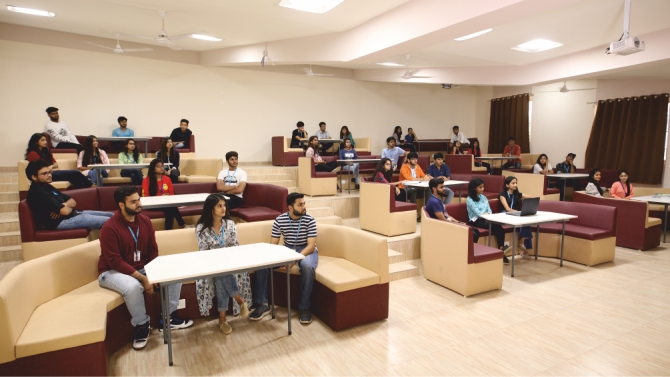 To provide high quality professional education to management students.
To prepare students to meet the managerial challenges of the 21st century.
To focus on the holistic development of the student with conceptual clarity, analytical ability, critical thinking and communication skills.
To prepare young minds with a positive attitude for excellent performance and committed service.
To facilitate the entrepreneurial journey of students by providing them with the breadth and depth of knowledge required to start a business.
To develop management professionals who are able to leverage theoretical knowledge to design sustainable solutions to real world problems.