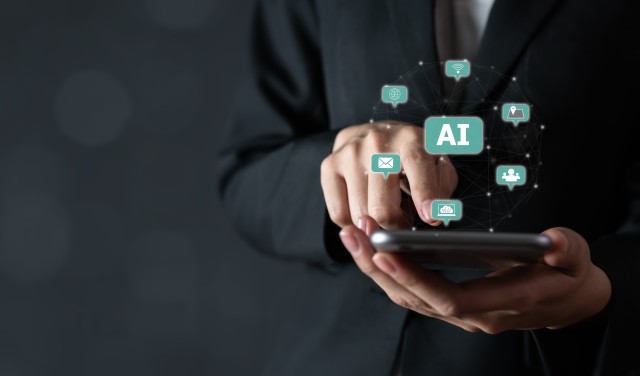 A New Way Of Life: Artificial Intelligence
A New Way of Life: Artificial Intelligence
Science and Technology has developed and climbed a new way of life in this era. 
About, half of the AI community believes that computers will be as smart as humans by 2040 or may be significantly earlier. Every new invention and discovery has made significant changes in our way of living. No invention by itself is a boon or a bane. It depends on how mankind uses it. In this era, a new technology has come into play which has been challenging the human intelligence known as Artificial Intelligence (AI) which involves using of machines for day to day.

AI is a vast field to research upon. VIT Bhopal has introduced the course for specialization in the field of artificial intelligence and machine learning as a future ready program. It also has the revolutionary system "CALTech", which makes it easier for students to develop their skills and strengthen their knowledge in AI. The 100% doctoral faculty also gives them an edge over the other students in the field. Computerized reasoning is evaluated to clear path for about 2.3 million open doors relentlessly by 2020. A student completing this program will be able to solve the industry problems using Artificial Intelligence (AI) and Machine Learning (ML). The graduates will be ready to take upon roles including Machine Learning Engineers, Data Scientists, Research Engineers, Big Data and AI architects, AI Consultants, and much more. Human-Robot interaction has become a necessity in order to reduce the errors by humans in day to day tasks as well as in cognitive tasks. Robots can help in cognitive tasks which can pose a threat to humans in many cases like mining. 
The aerospace and defense industry is no stranger to artificial intelligence (AI) technologies. But the pace of technology evolution means AI is set to be a game changer for the entire industry. Human-Robot interaction courses can be useful in many areas such as search and rescue, field robotics, home robotics, hospitality.
Learning Artificial Intelligence at VIT Bhopal University has its own advantages. 
The demand for AI certified professionals is growing undeniably, and at a rapid pace. A certificate in AI will give you an edge over other competing IT professionals. AI is without a doubt the biggest technological advancement of IT industry, making tasks significantly easier and error free. The job market experts had predicted that AI has the potential to create around 2.3 million jobs before 2020. In order to help meet huge demand for AI and ML Engineers VIT Bhopal brings extensive,future ready courses like B.Tech CSE / M.Tech CSE with specialization in AI and ML bridging the gap between Academic and Industry.
---