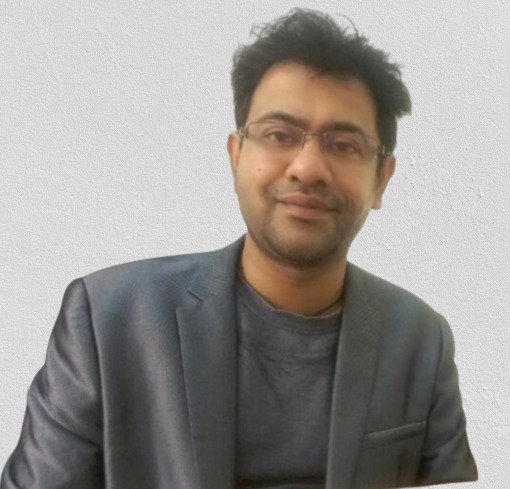 Dr. Prasad Begde
Associate Professor and Dean i/c
Email: prasad.begde@vitbhopal.ac.in,  dean.vitbs@vitbhopal.ac.in
Dr. Prasad Begde has a PhD, MBA, and BBA in Business Administration. He has more than seventeen years of teaching and research experience. Before joining VIT, he worked abroad for seven years. He worked as a faculty member with various universities and different countries and cultures, such as in India (Asia), the Republic of Fiji (Australian Territory), and Oman (Arabic Region). His previous institute, SUC College, Oman, is affiliated with Bond University, Australia, and his PG course is at Sunderland University, United Kingdom. He worked with the Fiji National University, Fiji, Sur University, Oman, and MITS Deemed University in India. His areas of teaching and research interest included Strategy, Entrepreneurship, Leadership, Marketing, E-Marketing, Consumer Behavior, Retail Management, Branding, and International Marketing. He has organised several National and International Conferences and is credited with research publications in various refereed journals. He has several journal publications with SCOPUS, ABDC listed peer revived Journals and National and International books such as "Emerging Trends in Retail Management." He is on various editorial boards, such as the Chintan Research Journal and the IJBASS. He attended various teaching and professional development training program, including FDP from the Indian Institute of Management, Kozhikode (IIMK). He has several patents, such as "DSS in Retail" under Australian Patent Rights. He is also a member of various institutional and professional bodies, such as the IMRTC, USA, and Harvard Business Education. He also received the best professor award from IBA. He has guided various projects for bachelor's, master's, and PhD students in the management area.
.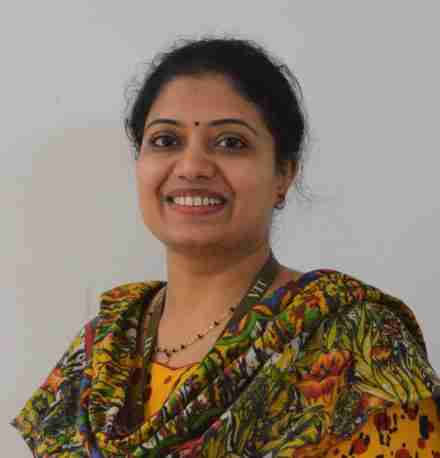 Dr. BHAKTI PARASHAR
Assistant Professor
Email: pc.bba@vitbhopal.ac.in
Dr. Bhakti Parashar is a Doctorate in Economics from Bhopal University.  She has done her M.Phil., M.A., and B.Com. from the same university. She has more than 12 years of experience in Institutes like ITM Gurgaon, IIM-Indore, MANIT-Bhopal, etc.  Her area of specialization was on "A Comparative Study of Rural and Urban Reproductive Health." and her area of research interest is the correlation between Economics & Social Sciences. Dr. Parashar has publications in reputed journals and has authored several book chapters. She has supervised more than 50 students for their internships and major projects.
.
Dr. MANISHA SINGH
Assistant Professor, VITBS
Email: manisha.singh@vitbhopal.ac.in
She has done her B.Com from Rani Durgawati Vishwavidyalaya, Jabalpur University, M.Com (pursuing) from Barkatullah University, MBA from Punjab Technical University and Ph.D. from Maulana Azad National Institute of Technology (MANIT) Bhopal. Her doctoral research focuses on "Impact of Employer Brand on Employee Retention". She has having more than 13 years of experience in teaching and industry.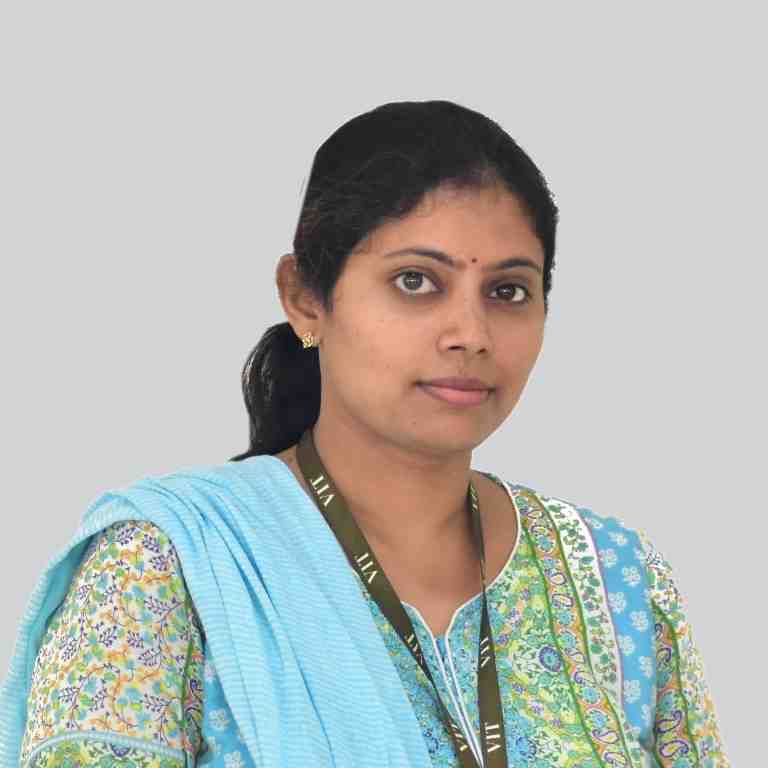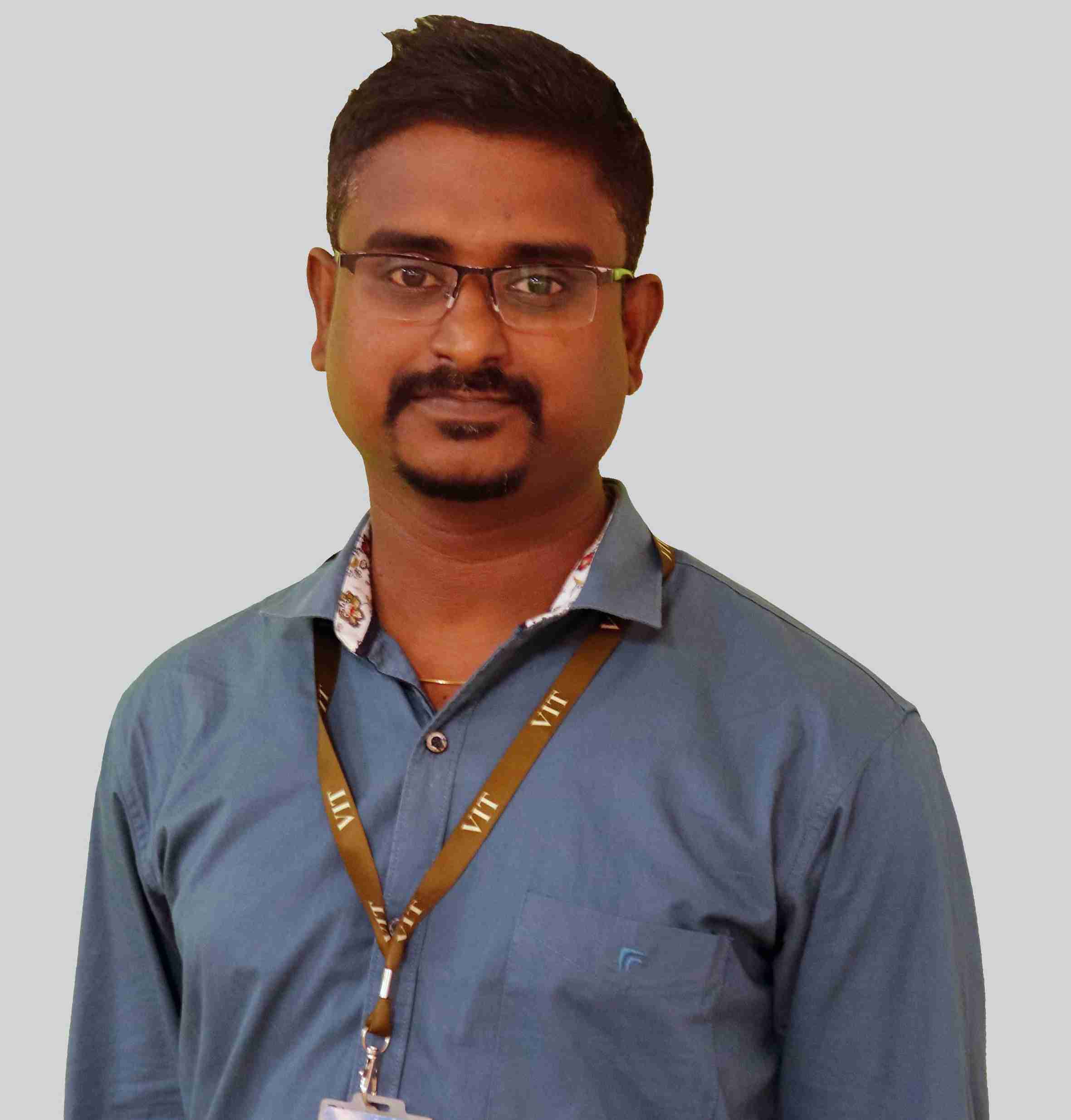 Dr. Saravanan J
Senior Assistant Professor, VITBS
Email: saravanan.j@vitbhopal.ac.in
Dr. J Saravanan completed his Ph.D. in Politics and International Studies from Pondicherry Central University. Prior to this, he completed M.Phil in Politics and International Studies from the same University. He started his teaching career from Pondicherry Central University as Guest Faculty and then moved to Bengaluru to work as Assistant Professor in one of the reputed CHRIST Deemed to be University. After rendering service for two years at Bengaluru, he moved to VIT Bhopal.  Dr. J Saravanan has been a member of Board of Studies to design courses. In his credit, he has many publications in reputed National and International journals. His research focuses on the public policy in democracy and Conflict management.
Dr. Pankaj Kumar
Assistant Professor, VITBS
Email: pankajkumar@vitbhopal.ac.in
Dr. Pankaj Kumar is a Doctorate in Taxation, from Department of Business Administration, Tezpur University (A Central University) Assam. He has qualified UGC-NET (JRF) in Management. He has completed his MBA with dual specialization in Finance & Marketing from Uttar Pradesh Technical University, Lucknow and B.Com from Bundelkhand University, Jhansi.  He has an experience of 6 years in industry and academia. Dr. Kumar has publications in renowned National and International Journals and has attended various Conference/Workshops/FDP and Seminars. His research area includes Financial Accounting, Cost Accounting, Income Tax Law and Practice and Goods and Service Tax (GST).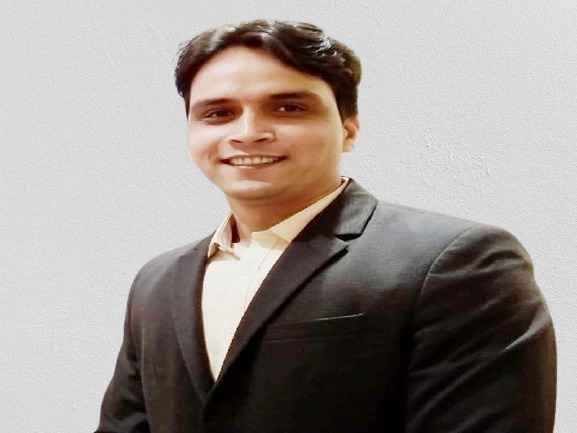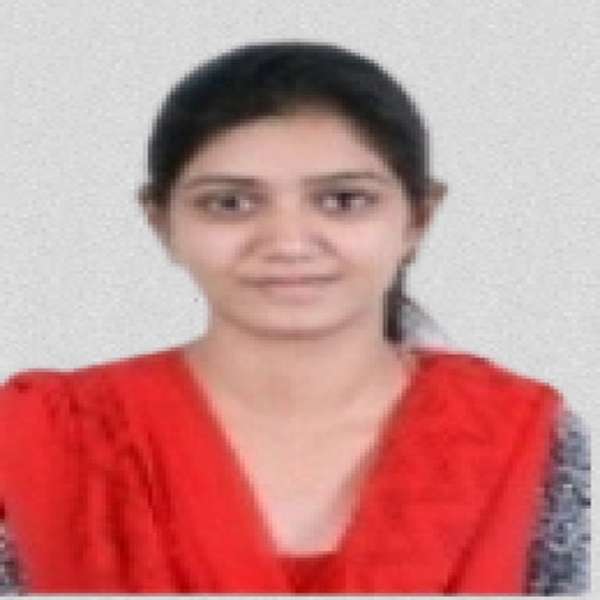 Dr. Sonali Srivastava
Assistant Professor, VITBS
Email: sonali.srivastava@vitbhopal.ac.in
Dr Sonali Srivastava is a doctorate in Finance from Dayalbagh Educational Institute, Agra.  She has an academic experience of more than 7 years with several reputed institutions i.e. MNNIT Allahabad, IIM Ahmedabad, Ministry of Finance and Amity University. She has published a number of research papers in peer reviewed international and national journals indexed in Scopus and WOS. She has also presented research papers in international and national conferences, seminars and conventions. Dr Sonali has organized a number of Conferences and Short term courses. She is appointed as an external paper setter in many universities. She has authored books titled "Advanced Auditing and Recent Advances in Accounting, Taxation & Auditing". She is a member of various professional bodies and Member of the Reviewer Board of Various Journals.
Dr. Humaira Fatima
Assistant Professor, VITBS
Email: humaira.fatima@vitbhopal.ac.in
Dr. Humaira Fatima completed my Ph.D from Aligarh Muslim University. During her Ph.D, she was awarded a Senior Research Fellowship Award and she qualified for UGC NET several times. She chose Assistant Professor as my career path beginning in 2020. Apart from giving lectures, she was in charge of student placement and was the course coordinator for BBA. Throughout my research, she has attended numerous national and international conferences. My papers have been published in many Scopus indexed journals. My specialisation is Human Resource Management.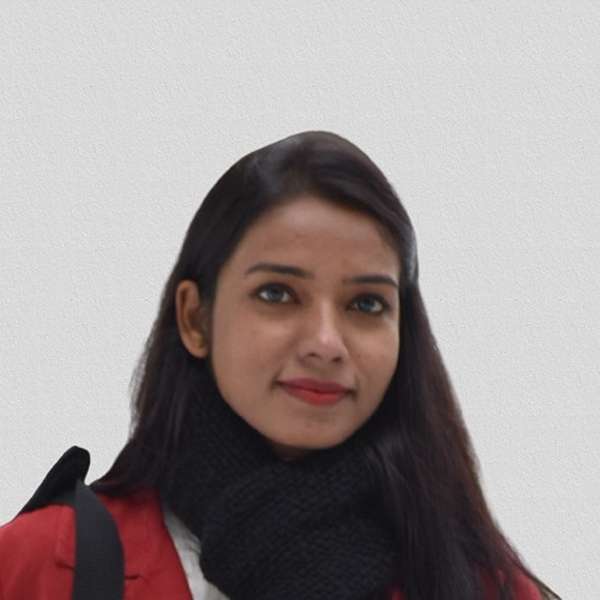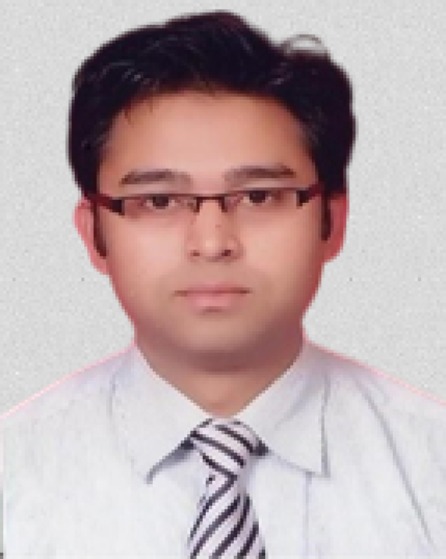 Dr. Abdul Rashid
Assistant Professor, VITBS
Email: abdul.rashid@vitbhopal.ac.in
Dr. Abdul Rashid is working as Assistant Professor in VIT Bhopal University. He holds a rich International teaching experience and served as Assistant Professor in a University in Gulf country. He also has industry experince of 3.5 years. He earned his four year full-time Ph.D. from Maulana Azad National Institute of Technology (MANIT), Bhopal. He qualified National Eligibility Test conducted by UGC India in 2013 and has been engaged with research in Retail Service Quality and Retailer Personality. He published several research papers in national and international Scopus indexed journals of repute and chapters in edited books. He was also awarded Fulltime Scholarship from Ministry of HRD, Government of India to conduct his research. He owns a total experience of 19 years including the industry, teaching and research. Being a passionate and hard working academician, he enjoys teaching different subjects of marketing specialization and has attended numerous National and International Conferences and Workshops, Seminars, Facuty Development Programs and Certificate Courses in India and abroad.
Dr.Hemlata Gangwar
Assistant Professor, VITBS
Email: hemlata.gangwar@vitbhopal.ac.in
Hemlata Gangwar is Assistant Professor, VIT Business School, Bhopal. She has over 8 years of in academics and industry. She holds her Fellow (Ph.D.) from National Institute of Industrial Engineering (NITIE), Mumbai India. She has done Masters in Computer Applications. Her current research interests are in the areas of Technology Adoption, Big Data Analytics, Natural Language Processing and Business Analytics. Her work has been published in Journal of Enterprise Information Management, International Journal of Quality & Reliability Management, Information Resources Management Journal, Human System Management and Electronic journal of IS Evaluation. Her research work has been cited by more than 1400 researcher.  She has also reviewed paper for top business management journals such as Industrial Management and Data system, Journal of Cloud Computing, International Journal of Information Management, Business Process Management journal, and Behavior and information Technology.
.
.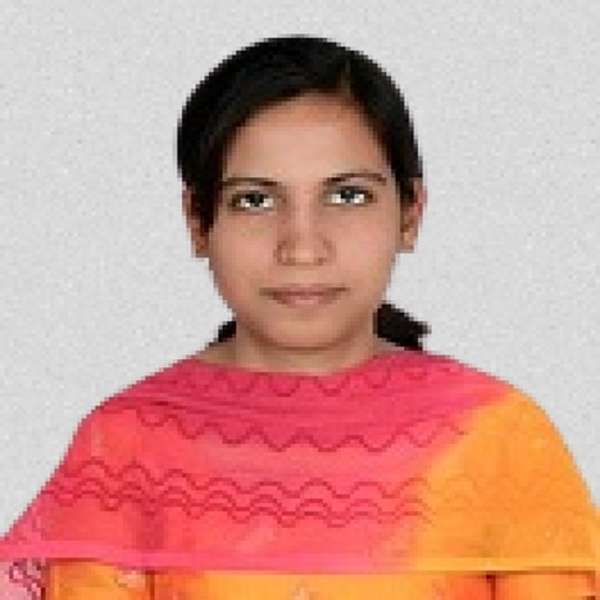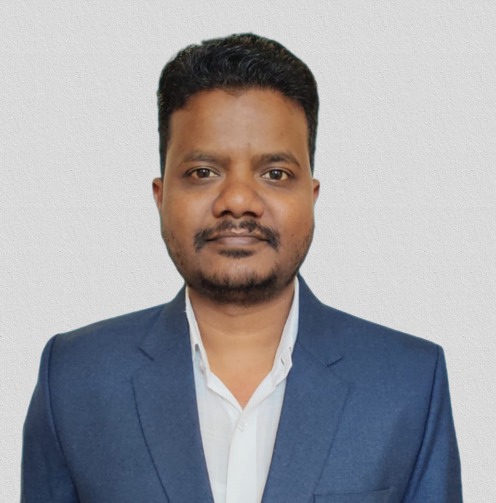 Dr. Rajendra Mahanandia
Assistant Professor, VITBS
Email: rajendra.mahanandia@vitbhopal.ac.in
Dr.Rajendra Mahanandia is the Assistant Professor at the VIT Business School Bhopal University, India. Dr. Mahanandia is a Doctorate from the School of Management Studies, University of Hyderabad. His Ph.D. thesis is entitled on the topic of "A Study on the Corporate Sustainability Reporting Practices in the Indian Context." He completed his M.Phil. and PG in Industrial Relations and Personnel Management (IR&PM) from Berhampur University, Odisha. Master of Business Administration (MBA- General) from Pondicherry University (D). Dr. Mahanandia has a total of 5 publications in various reputed National and International journals in Scopus, ABDC (C), and UGC care listed. During his doctorate journey, he has been associated with organizing International conferences and workshops. He has attended several FDPs and workshops from premier institutions in India and abroad. His area of interest is HR, OB, Sustainability, SHRM, Marketing and Labour Law.
Dr. Yogita Dwivedi
Teaching Assistant, VITBS
Email: yogita.dwivedi@vitbhopal.ac.in
Dr. Yogita Dwivedi is the Teaching Fellow at the Business School at VIT