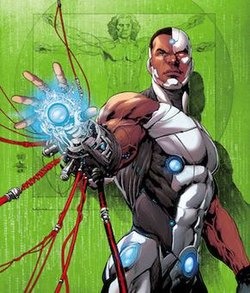 Bioengineering Program in VIT Bhopal
Bioengineering field has been getting a lot of interest in the past decade. Bioengineering is a discipline that applies engineering principles of design and analysis, to biological systems and biomedical technologies. In this article, we will look at the Bioengineering and Bioengineering Program in VIT Bhopal.
The bioengineering course had been a Post Graduate course until now and was offered only in very selective institutes in India and abroad. But with introduction of Bioengineering Program in VIT Bhopal, the university has provided young and active minds of the country to showcase and exhibit their ideas and wide knowledge base into this field of engineering. 
In 1951, when the film "Superman and the Mole Men" was launched no one imagined of such a kind of a bionic human, in reality. In 1987, the movie "Robocop" exhibited the concept of a cyborg human, a human with both organic and biomechatronic body. The movie series like "Xmen" and "Spiderman" have repeatedly thrilled us with the concept of superhuman mutants and humans with the power to auto-regenerate organs. As fantastic as these ideas may seem, one day, knowledge in bioengineering can make the creation of such bionics, a reality.
The four year Bioengineering Program in VIT Bhopal has been launched with the vision of creating world-class bioengineers; those having an "original mind"; those who can invent, contribute and disseminate knowledge for the benefit of the society; those who, one day, may create such amazing bionics, as mentioned above.
Bioengineering program is a combination of Biomedical Engineering and Biotechnology. The main concept of this Bioengineering program at VIT Bhopal has been designed to ensure that the students will have a comprehensive knowledge of both basic and applied subjects. The courses are inclusive of theory and extensive practical laboratory sessions. In the final year, students choose electives to help develop their specific interests and chosen career path. The students, in their final-year, are encouraged to work on their own projects and/ or collaborate with an industry partner.
Bioengineering program in VIT Bhopal has been developed in response to the growing demand for biomedical and biotechnical professionals, in India and abroad. There are a wide range of opportunities for B.Tech Bioengineers such as 
Junior Scientists

 

Application Scientists

Quality Controllers

Clinical Engineers

 

Rehab care Engineers

Bioinstrumentation Engineers

 

Marketing Professionals, in the R&D, public and private sector.
 In addition, the Government of India is also bringing in measures to encourage entrepreneurship in Biotechnology.
The discovery of a field like bioengineering is ahead of its time. If the opportunity is given any innovative mind can excel in this field of untouched science and discover new and exciting field of work, living their passion and helping the world, both at same time!!
---