Job Opportunities and Salaries in the Gaming Industry
February 21, 2019
/
/
0 Comment
Indian gaming sector is growing at an annual rate of 14.3% and is currently valued at ₹6507 crores. The growth is attributed to a number of factors such as higher disposable incomes, new gaming genres, and an increase in the number of smartphone and tablet users.
Job opportunities available for a CSE gaming technology graduate are:
Game Developer
Data Scientist
Data Analyst
Game Designer
CEO of a gaming company
CTO of a gaming company
Physics engine specialist
Mathematics Designer
Game Player
Level Designer
Visual Artist
Research Analyst
Game Artist
Animator
Game Programmer
Writer
Network Programmer
Producer
Game / Script Writers
The Indian markets provide the best opportunities for collaboration and developmental work as it accounts for the world's second largest internet population, a huge pool of creative talent and skill base, world-class infrastructure, advanced technology and the presence of build development centres in Companies like Microsoft, NVidia, Sony, Zynga, Disney, etc.
Gaming technology spans all engineering branches and this programme will open more doors for students than those available for conventional CSE students. Gaming has great potential for every industry with applications in healthcare, military, marketing, education, etc. A game designer can attract a salary ranging from 6-12 lacs per annum. VIT Bhopal estimates a starting salary package of 8-10 lacs per annum.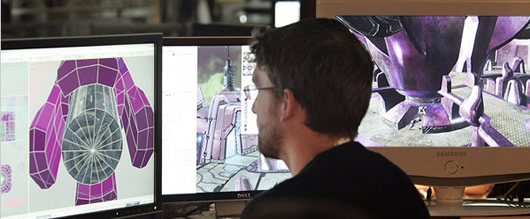 WHY VIT BHOPAL:
One of the first institutions in the country to have introduced this course
Fully Flexible Credit system offering a personalized learning plan for the students
Support of VIT Bhopal Alumni association and also a strong network of alumni around the world
Incubation and Innovation centre which helps transform students' dreams into reality.
VIT Bhopal has tie-ups with Industry, Academia and Research in India and provides ample opportunities for training, internships, projects from leading academic, industrial and research institutions.