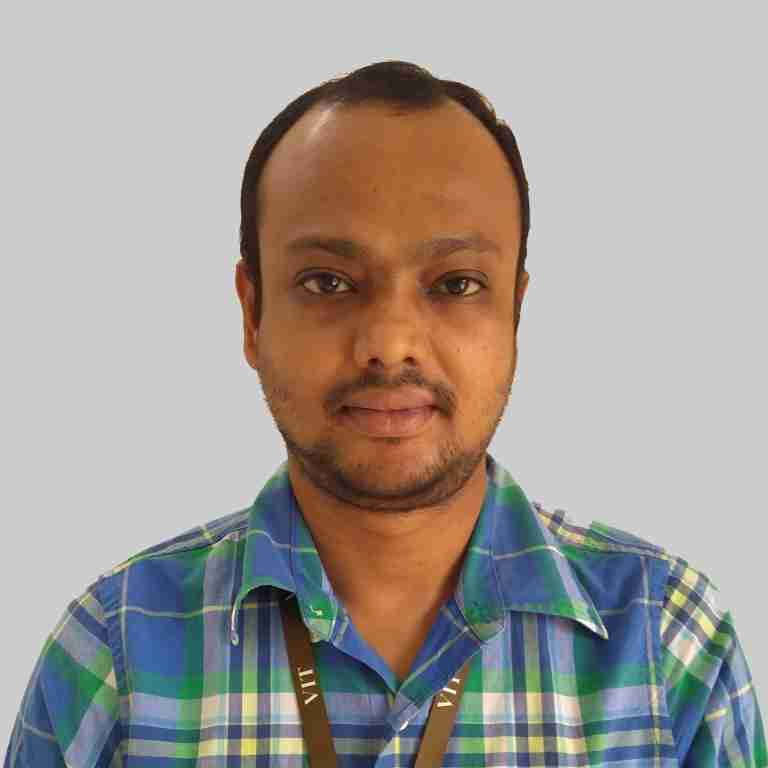 Dr.  Siddhartha Maiti  
Assistant Professor, 
Email: siddhartha.maiti@vitbhopal.ac.in, pc.boe@vitbhopal.ac.in 
Dr. Siddhartha Maiti completed his MS and PhD in Biomedical engineering & Biotechnology from University of Massachusetts, Dartmouth, USA. Shortly after completing his PhD, he joined Intel Corporation, Oregon, USA as a Process TD Engineer, involved in the development and enhancement of various semiconductor chips. Prior to joining VIT Bhopal he was a Research Associate in Indian Institute of Technology, Bombay. His research interests include development of fluorescent sensors for bio-imaging of metal ions, development of controlled drug delivery system with electro spun nanofibers, development of small molecular inhibitors against disease-associated protein oligomerization and amyloid formation, role of liquid –liquid phase separation of proteins in understanding human neurodegenerative diseases such as Alzheimer's, Parkinson's and Prions.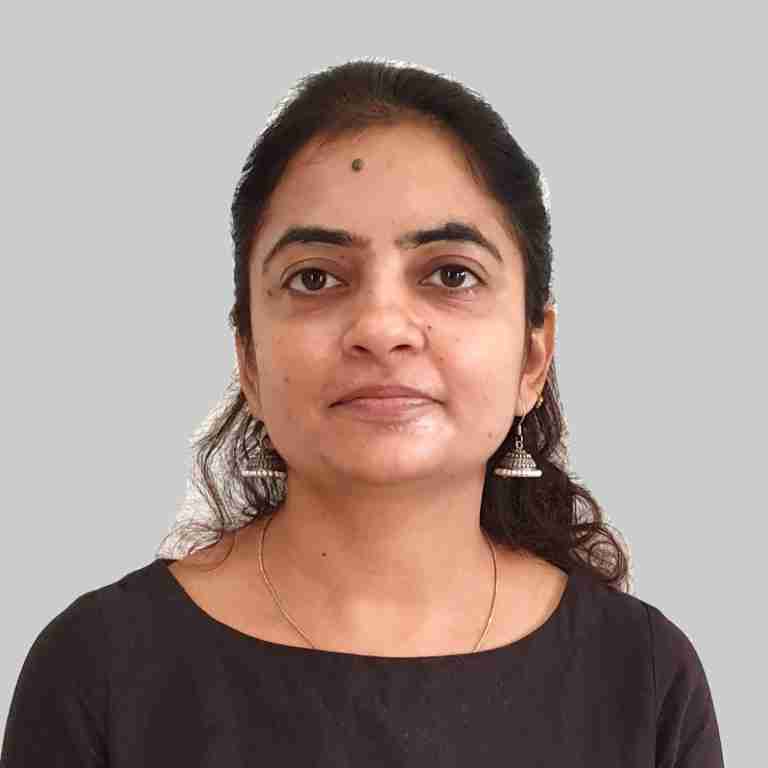 Dr.Neetu Kalra
Assistant Professor
Email: neetu.kalra@vitbhopal.ac.in
Dr. Neetu Kalra has completed her Post-doctoral training from National Cancer Institute, NIH, Bethesda, USA. Her research was on conducting the preclinical investigation of drugs to understand the mechanism involved for the better prognosis of rare cancer. She has served IISER Bhopal as a visiting faculty, contributing in academics and research. She has been a part of a team developing antibody drug conjugates against Breast Cancer at IISER Bhopal and has a number of publications in International journals of repute. Her industrial experience includes the development of Cancer diagnostic kits in a Biotech company. Her research interests are Cancer therapeutics, genetics and diagnostics.
Dr.  Mahendran .B 
Associate Professor, 
Email: mahendran.b@vitbhopal.ac.in 
Dr. B. Mahendran is a Doctorate from IIT-Kharagpur. He pursued his postdoctoral studies from Johns Hopkins University school of Medicine in the area of cancer research. He has an academic, research and industrial experience of 15 years, worked as Associate Professor, Chief Scientific Officer and R and Manager. He has 48 publications in peer reviewed international/national journals with high impact factor. He authored a book titled Nutraceuticals, which is popular for its rich technical contents in the Agri-Food Industry series. He is amongst the hundred faculty members from India to receive Research Award to Teachers by UGC, Gov. of. India in 2012 with a grant of 28 lakhs. He has received sponsored research grants from DBT, DST-SERB. He is a lifetime member of Indian Society of Nanomedicine.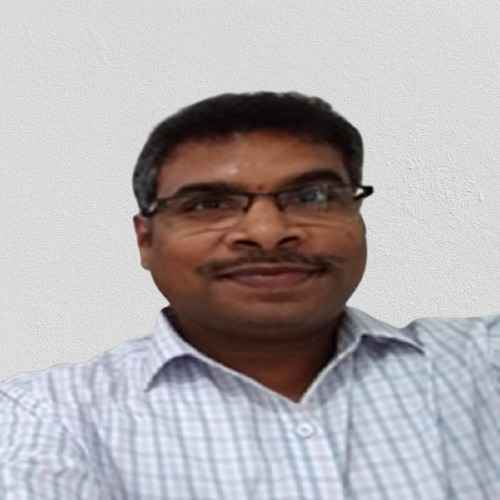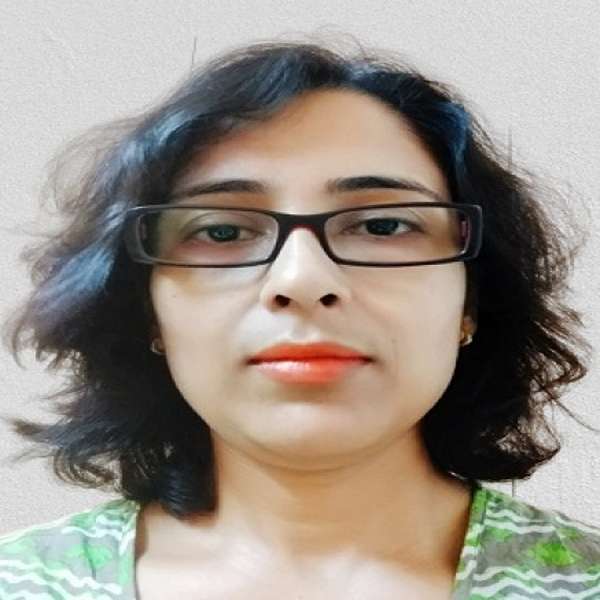 Dr. Suparna Patowary  
Assistant Professor, 
Email: suparna.patowary@vitbhopal.ac.in 
Dr. Suparna Patowary has completed her BSc from Guwahati University and MSc from Indian Institute of Technology (IIT), Guwahati in Physics. Post MSc, she joined Bhabha Atomic Research Center (BARC) at Mumbai as a radiological safety officer trainee for a few months. She pursued her PhD from University of Wiscosnin-Milwaukee, USA in Physics with specialization in Biophysics. The following 4 years, she worked as a postdoctoral scholar and guest scientist at California Institute of Technology (Caltech), USA in the Biology and Biological Engineering department. Prior to joining VIT, Bhopal Dr. Suparna worked as a senior assistant professor at Amity University, Noida, India. She has more than 12 years of research and teaching experiences and published 18 international journals and conference papers. She was involved in developing and training a super-resolution two-photon optical micro-spectroscope (OptiMiS).
Dr. Chandrabhan Seniya
Assistant Professor, 
Email: chandrabhanseniya@vitbhopal.ac.in 
Dr Chandrabhan Seniya achieved a PhD in Engineering from the University of Warwick, United Kingdom, an M.Tech. in Biotechnology from Anna University, Chennai and a B. Engg. in Biotechnology from Madhav Institute of Technology & Science, Gwalior affiliated to Rajiv Gandhi Proudyogiki Vishwavidyalaya, Bhopal, Madhya Pradesh. Dr Seniya also worked as a Postdoctoral Research Fellow at the University of Warwick, United Kingdom in the area of biomedical optics and imaging methods for biological applications. He has 8 years of academic and 6.5 years of research experience from MITS Gwalior, The University of Warwick, United Kingdom and MIET Meerut, UP. He published 35 publications, in peer-reviewed Internationa Journals with high impact factors, 05 Book Chapters and 05 publications at International Conferences held in India and abroad. Dr Seniya has been an expert speaker in various Faculty Development Programmes and has organized conferences. Dr Seniya is a recipient of the Madhya Pradesh Government Overseas Fellowship for PhD from Abroad, a travel grant to present a paper at the BIOS conference, Munich, Germany from the University of Warwick, the Best Poster prize for Early Career Researchers at the Medical Imaging Network 2017 meeting, School of Engineering Bursary Funding from the University of Leeds as well as from the University of Warwick, United Kingdom, a Summer Fellowship from the Indian Institute of Technology, Madras, India and the DBT Fellowship to pursue an M. Tech. in Biotechnology from Anna University Chennai. He achieved All India Rank 1st in Combined Entrance Examination for M. Tech. Biotechnology conducted by Jawaharlal Nehru University, New Delhi and qualified for Graduate Aptitude Test in Engineering (GATE) 2011, 2012 and 2013. Dr Seniya's work is concentrated on performing basic and applied research in optical imaging methods and their applications across biological sciences, engineering and industry.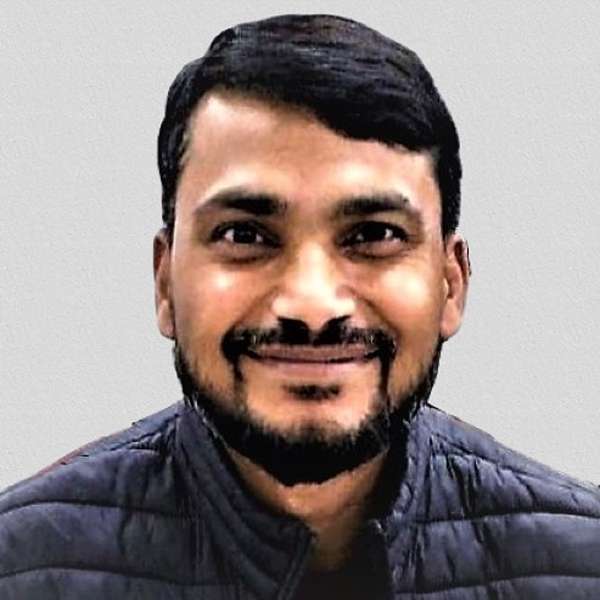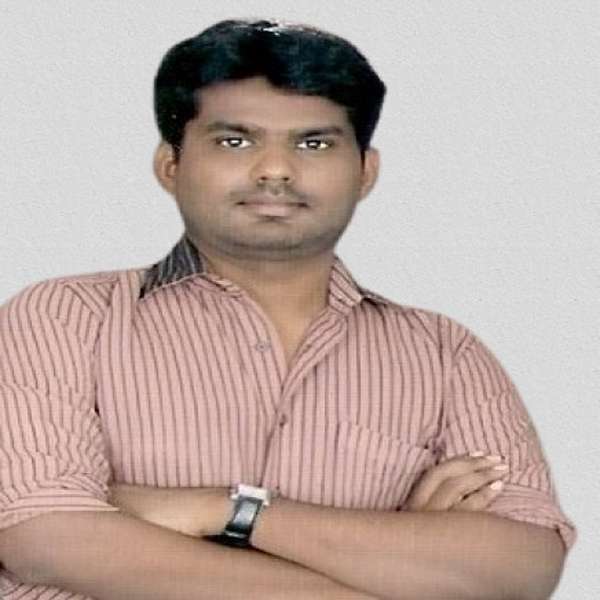 Dr. Arun Kumar K
Senior Assistant Professor, 
Email: arunkumar.k@vitbhopal.ac.in 
Dr Arun Kumar K is a Doctorate from Sambalpur University; carried out his research at Indian Agricultural Research Institute, New Delhi Pusa and M.Sc in Biotechnology from Hemvati Nandan Bahuguna Garhwal Central University. He had 62 publications (indexing with SCI, WoS, Scopus) and other publications in International/National journals. He has presented his work in 32 international conferences held in India and abroad, contributed to 8 Genbank submissions, authored 7 book chapters, and holds 2 patents and one manual published. Dr. Arun Kumar K has received recognition for his contributions, including being awarded Best Teacher by the Union HRD Minister of India during her visit to LPU. He is listed among the top 50 authors in the Indian Citation Index (2016) and the top 100 Soil Science and Plant Nutrition Scientists in the AD Scientific Index (2023). Dr. Kumar has received the Young Scientist Award from JMD Educational Society and the Education Excellence award from Navbharat Rashtriya Gyanpeeth. With 18 years of academic and research experience, he has held various positions such as Head of Department, Dean, Vice Principal, NAAC and ICAR Coordinator, and served on various institute-level committees. He has also worked as a research scholar in renowned research institutes such as the Centre of Cellular and Molecular Biology, National Institute of Oceanography, and Indian Agricultural Research Institute. Dr. Arun Kumar K has supervised 14 Master's degree thesis and 1 doctoral degree thesis. He is a professional member in Indian Society of Soil Science and Action for Sustainable Efficacious Development and Awareness. In addition, he has taken on the role of chairing national and international conferences and symposiums. He has also shared his expertise as a resource person in numerous workshops, conferences, and faculty development programs. Dr. Kumar has completed the German Language (B1) course offered by Max Plank Goethe Institute. His research interests encompass Soil Nano-Biotechnology, Soil Molecular Biology, Soil Microbiology, Environmental Biology, and Environmental Microbiology.